Rugby Union
Overview
DATES
TBC
TIMES
10.00am – 4.00pm each day
Games Entry Fee
$115 per person or $105 per person for people aged 70+
(the above entry fees will increase to $145 and $135 respectively as at TBC 2022)
Please note: All transactions are subject to a PayPal charge (1.5% of total amount due +$0.30).
Further details available in the Games Entry Terms & Conditions.
Sport Entry Fee
$70 per person
Last Updated: 21/09/2021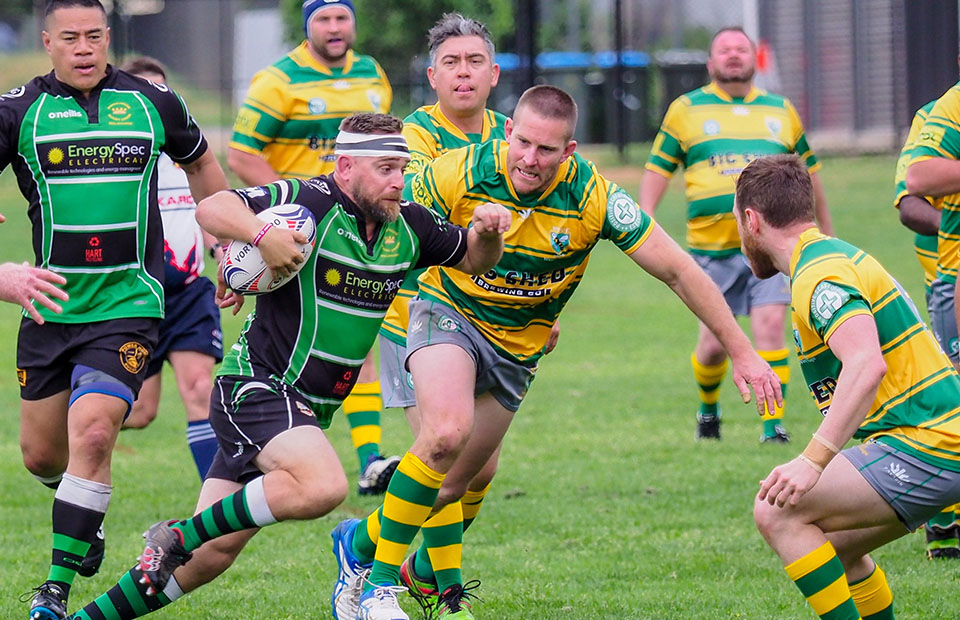 ENTRIES OPEN SOON
Age Requirements
Age determined at 31 December 2022
Minimum age 30 years
Age Groups
Male: 30-44 (green), 45+ (gold)
Divisions
Rugby XVs only
Squad Size Requirements
Minimum: 15
Maximum: 25
Number of Participant Requirements
Minimum number of teams required to conduct competition: 4
Rockingham Rugby Union Club - Lark Hill Sportsplex (TBC)
Port Kennedy Western Australia 6172
Wanneroo Rugby Union Club - Kingsway Reserve (TBC)
100 Kingsway, Madeley Western Australia 6065
Kalamunda Rugby Union Club - Hartfield Park (TBC)
Forrestfield Western Australia 6058
Additional Information
The Rugby XV's 45+ age group may operate with a minimum of two teams competing.
All participants are strongly encouraged to have their own private health insurance as rugby is a contact sport.
Coaches and managers will need to register with Rugby AU as volunteers
Coaches will need at least Smart Rugby accreditation. Click here to register.
Rules
The competition will be conducted under the laws of the game of Rugby Union.
2019 Australian Masters Games – Adelaide
2015 Australian Masters Games – Adelaide
2021 Australian Masters Games Enquiries
Stay up to date
Receive all the latest Australian Masters Games news delivered direct to your inbox.