Softball
Entries Close Date
11.59pm Friday, 25 March 2022
Overview
DATES
Saturday 23 – Saturday 30 April 2022
TIMES
8.00am – 8.00pm each day (1.00pm start ANZAC Day, shorter days on AMG social event days)
Games Entry Fee
$115 per person or $105 per person for people aged 70+
(the above entry fees will increase to $145 and $135 respectively as at 11 March 2022)
Please note: All transactions are subject to a PayPal charge (1.5% of total amount due +$0.30).
Further details available in the Games Entry Terms & Conditions.
Sport Entry Fee
$95 per person
Casual Softball Australia Membership $17.26
Team Waitlist
Softball is currently at full team capacity. Openings may become available in the near future.
If you would like your team to be added to the wait list click
here
and we will notify teams of openings.
Individuals may still enter already registered teams or register to be placed into a team.
The 2021 AMG Bulletin Board is also available for teams and players to connect. Click
here
to view it.
Last Updated: 24/02/2022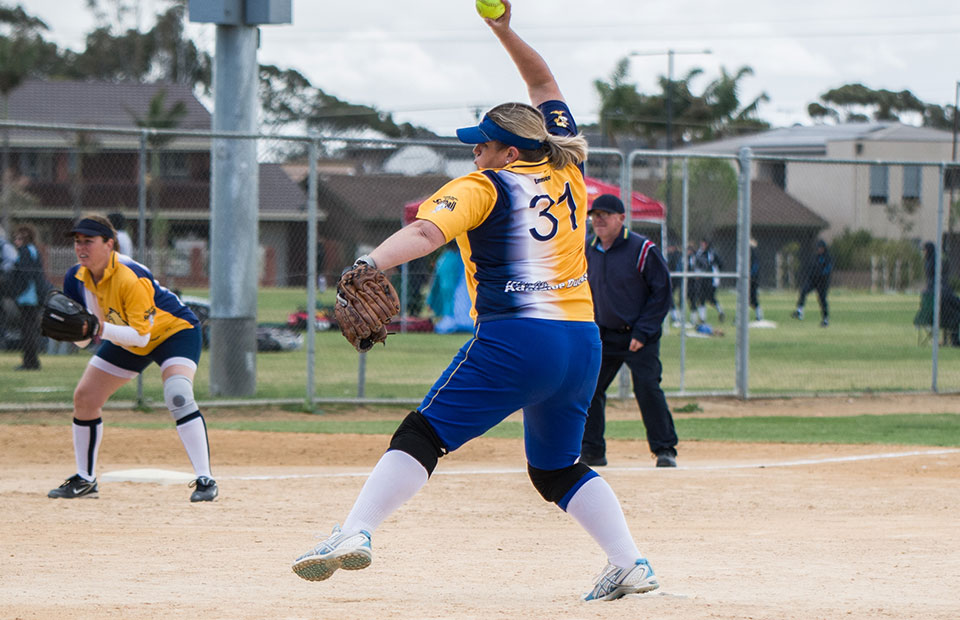 Age Requirements
Age determined at 31 December 2022
Minimum age 35 years
Age Groups
Female:            35+, 45+, 55+
Male:                35+, 45+, 55+
Divisions
Competitive**
Social*
*Grades to be assigned
**Only age division offered for 55+, no competitive/social option
Number of Participant Requirements
Minimum number of participants required to conduct competition: 4 Teams for each age group
Mirrabooka International Softball Stadium
Lot 27 Chesterfield Rd, Mirrabooka Western Australia 6061
Additional Information
Fast pitch Competition ONLY
Teams must have 9 registered players by close of Early Bird Period to confirm their place in the draw
There is a team cap of 70 teams, teams wanting to enter once this cap has been reached will go on to a wait list
Please e-mail amg.admin@unisport.com.au to be placed on the wait list
Separate competition is open to both male and female participants
Social Grade, Competitive Grade (Grades to be assigned)
Softball WA reserves the right to grade teams in consultation with the competition committee
As per the competition rules, the minimum number of registered players to take the field is seven – team lists will be a maximum of sixteen per team plus officials (e.g. coach, manager and scorer). However, it is suggested to have at least 10 players registered in case of unforeseen injuries
Acceptance of team entry is conditional upon the team supplying an umpire who is available to umpire every day of the tournament. The nominated team umpire MUST be competent in umpiring both as a plate and base umpire, at least for the division that their team is playing in
If needed, teams will be penalised for failure to provide an umpire for any allocated time slot. Teams will lose 2 points if their team umpire does not show
Team nominations will close on 11 March 2022, individuals may still register into teams after this date
Rules
The competition will be conducted under Softball Australia Rules and Regulations.
Stay up to date
Receive all the latest Australian Masters Games news delivered direct to your inbox.