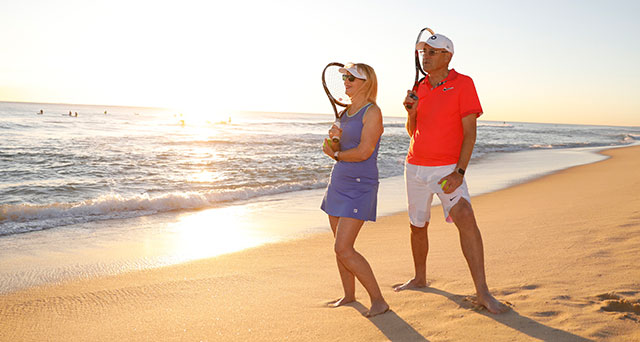 The Australian Masters Games is made possible by the support of the following event sponsors and partners:
Proudly Supported By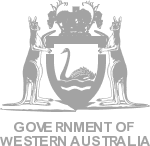 Government of Western Australia
Tourism Western Australia is a State Government statutory authority and part of the broader economic development portfolio of Jobs, Tourism, Science and Innovation. Responsible for promoting Western Australia as an extraordinary holiday destination, its focus is on marketing the State; developing, attracting and promoting major sporting, cultural and business events; and supporting the development of significant tourism infrastructure and projects. Tourism Western Australia works closely with the private sector, event partners and the community to strengthen Western Australia's place as a leading international event destination. For a full list of WA events, visit
www.westernaustralia.com/events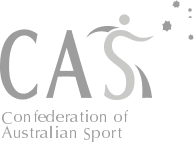 Confederation of Australian Sport
The Confederation of Australian Sport is an independent, not-for-profit industry voice committed to promoting the contribution of community sport and representing the interests of those organisations and peak bodies involved in community based Sport and Active Recreation. The Australian Masters Games is owned by and is a key program of the Confederation of Australian Sport's 'Sport for All' platform.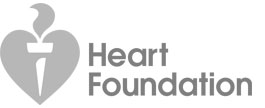 National Heart Foundation of Australia
The Heart Foundation is a not-for-profit organisation dedicated to fighting the single biggest killer of Australians – heart disease – which takes 48 lives a every day. For more than 60 years, it has fought to end heart disease by funding world-leading research, supporting health professionals to prevent and treat these conditions and through advocating to governments to change policy and increase funding for heart health. For heart health information and support, call the Heart Foundation Helpline on 13 11 12. To find out about the Heart Foundation's research program or to make a donation, visit the website by clicking on the logo. The National Heart Foundation of Australia is the official charity partner of the 2021 Australian Masters Games.

All Sports Travel
All Sports Travel is an Australian owned and operated boutique travel company and the official travel partner for the Australian Masters Games. Specialising in sporting group and event travel and with over 30 years' experience, the professional and friendly team of travel consultants from All Sports Travel are well placed to cater for teams and individuals attending the Games. All Sports Travel is the official travel partner of the 2021 Australian Masters Games.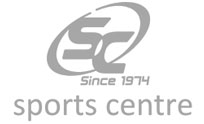 Sports Centre
Sports Centre, an Australian-owned company is one of South Australia's largest custom sports, school, event, and corporate apparel manufacturers, providing a huge range of affordable, high-quality garments to hundreds of schools, businesses, recreational organisations, and sporting clubs across Australia. Based in Adelaide, and established in 1974 as a sports retail outlet, Sports Centre specialises in garment manufacturing and supply, embroidery, screen printing, sublimation printing, and graphic design, as well as assorted merchandise. The company's local production capacity is the largest in Australia with the ability to produce 2200 finished garments for Sportswear, Schoolwear, Corporate, and Trade uniforms. Sports Centre is the official merchandise partner of the 2021 Australian Masters Games.

Epic Medals
Born out of the Gold Coast 2018 Commonwealth Games, Epic Medals is a small team of designers, creatives and sports lovers who share a passion for turning bland into beautiful. Epic medals produce stunning medals at competitive prices for events, clubs, national and state sporting organisations and schools. Partnering with the Australian Masters Games as the official medal supplier, Epic Medals can't wait to see the delight on participants faces when they're awarded their Epic Medal! Visit www.epicmedals.com to find out more or get in touch at hello@epicmedals.com for a chat.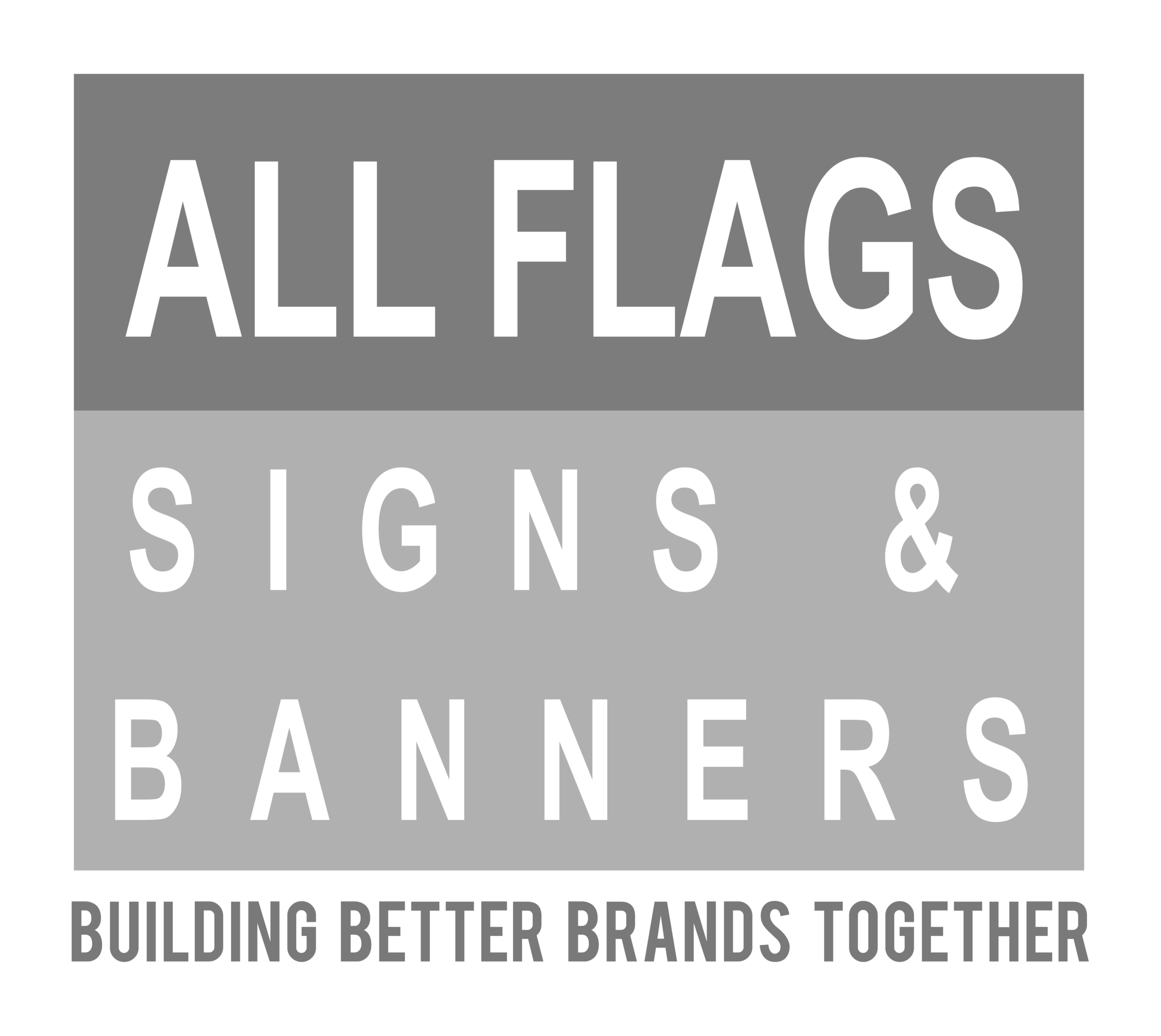 All Flags Signs and Banners
All Flags Signs and Banners, is one of the largest grand format printers in Australia, and are proud to be partnering with the Australian Masters Games in 2021. From simple signs and flags, to billboards, event displays or stadium signage, there is no limit to what All Flags can produce. All Flags have been printing signage for over 30 years, and are the preferred signage supplier for most professional sporting teams in Western Australia; including the Perth Glory, Perth Wildcats, West Coast Eagles, and the Fremantle Dockers. For help with all your signage needs, please visit www.allflags.com.au.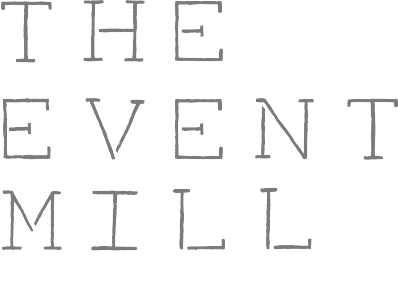 The Event Mill
It takes careful planning to orchestrate all the moving parts for a perfect event. Think of us as your experienced and innovative A-team that gets everything 'just right'. After exploring your needs and tastes, we'll curate all the carefully designed elements to give your guests more 'wow' moments. The Event Mill has been crafting remarkable event experiences for more than a decade. Over that time, we've built an outstanding reputation as a full-service event management company and premium equipment supplier for community and corporate events, festivals, live events and brand experiences. Our unrivalled professionalism and professional network are key to our continued success. We work with the best in the business, including suppliers that offer us unparalleled discounts based on trusted, long standing relationships.

National Seniors Australia
National Seniors is the leading independent, not-for-profit organisation committed to building a better later life for older Australians today, and for generations to come. Fighting for a fair go, we drive positive outcomes through our research evidence-based advocacy in the media and at all levels of government.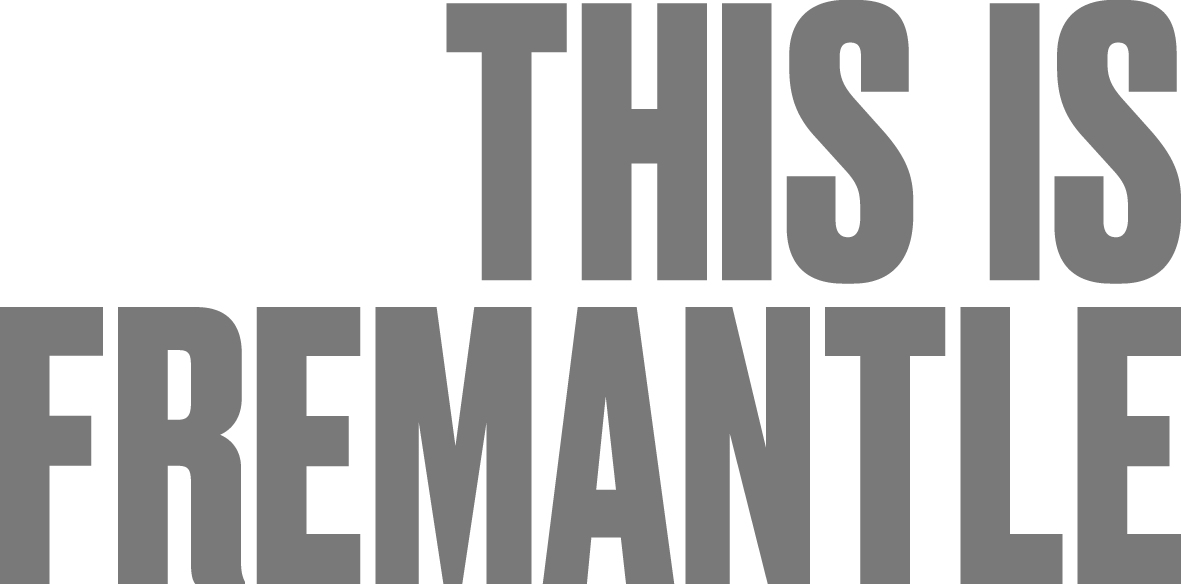 City of Fremantle
As part of the 'This is Fremantle' destination brand, the City of Fremantle delivers a variety of initiatives to attract visitors to Fremantle and deliver a world class visitor experience. The City is proud to be a supporter of the Australian Masters Games and looks forward to welcoming participants to the most eclectic and spirited seaside destination in the world.

Town of Victoria Park
The Town of Victoria Park is a vibrant and diverse urban community located just 10 minutes from Perth's CBD, across the causeway on the south side of the Swan River. The Town is centred around the bustling Albany Highway, famed for its culinary smorgasbord, buzzing café strip and unique retail stores, but is also home to a number of local centres, Perth's premier entertainment precinct, a university hub and Mineral Resources Park (home of the West Coast Eagles).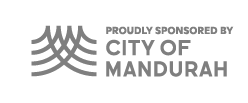 City of Mandurah
The City of Mandurah is Western Australia's largest regional City and is home to some of Australia's most spectacular waterways. Surrounded by ocean, rivers, canals, and an estuary twice the size of Sydney Harbour, the City offers an abundance of natural attractions, diverse culture and quality gourmet restaurants and cafes. The natural and diverse offerings of the City of Mandurah as well as its quality amenities and infrastructure make it a must visit destination for any holiday, and the ideal host of major events. To find out more visit www.mandurah.wa.gov.au.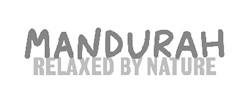 Visit Mandurah
Visit Mandurah is committed to promoting Mandurah as a must visit destination. The 'Relaxed by Nature' branding reflects the city's laid-back personality, with the double meaning also promoting Mandurah's outstanding natural assets. Mandurah is Western Australia's largest regional city and is less than an hour from Perth. Surrounded by 134km² of calm inland waterways, Mandurah is the ideal destination to enjoy all kinds of activities on or near the water. As soon as you arrive in Mandurah, you feel relaxed and get this holiday feeling. Because in Mandurah, we are relaxed by nature. To find out more visit www.visitmandurah.com.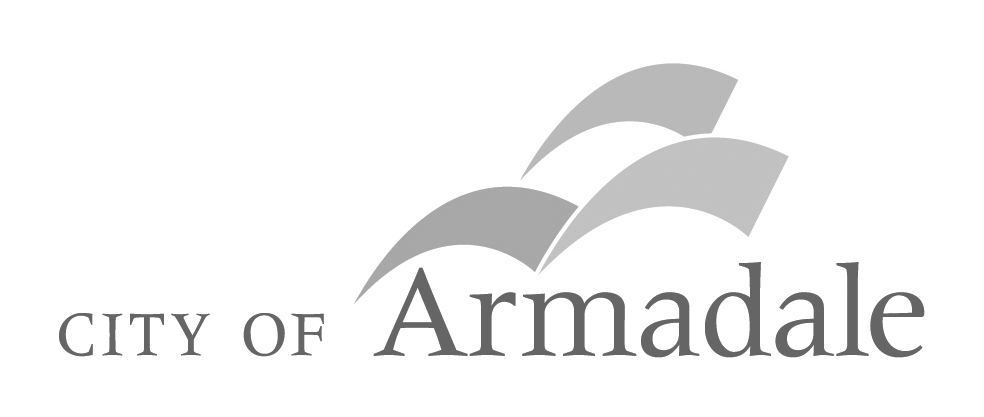 City of Armadale
Explore Armadale. Find yourself in...A romantic rural escape set in idyllic native bush, just 30 minutes from the City of Perth. A rugged outdoor playground for adrenaline fueled adventures, stretching from the heights of the Darling Range to the rolling dales and valleys below. A bustling shopping, cultural and arts hub where markets promise everything from fresh local produce to antique treasures. An undiscovered foodie haven as rich in Noongar lore and settler heritage as it is quirky traditions and popular family-friendly events. The City of Armadale is all this and more. Breathe the clean country air, find whatever makes you happy.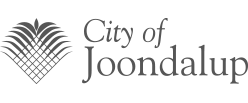 City of Joondalup
The City of Joondalup, located about 25 minutes north of the Perth CBD and with a pristine coastal boundary and plenty of beautiful natural areas, is a highly sought-after location to call home. As an innovative and ambitious local government, the City has created an engaged and connected community as well as a place that is internationally recognised for its healthy lifestyle opportunities. Across 22 suburbs, Joondalup has a population of approx. 161,000 with stunning natural assets including 17km of stunning coastline, biodiversity-rich natural areas, hundreds of family-friendly parks and world-class wetlands.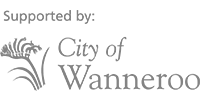 City of Wanneroo
Explore Wanneroo. Located just 20 minutes from the CBD, the City of Wanneroo is the ultimate day trip. For nature lovers, enjoy stunning beaches and limestone cliffs along 32km of coastline, walking trails through Yanchep National Park and a 45 minute underground tour of Crystal Cave. For kids, there are endless things to do, from fruit picking and horse-riding to mini-golf, chocolate shops, tree-top adventures, Just Jump, the animal farm and Escape Rooms. For the grownups, take in a round of golf, a luxury day spa, boat charter, or simply lay back and enjoy the view from the local winery or one of the two picturesque marinas. Plan your adventure at https://discoverwanneroo.com.au/.
Partnership Opportunity
In October 2021, Perth will become the playground for the largest mass participation, multisport event the city has even seen – the Australian Masters Games. We invite you to join the 'home team' of local businesses and industry leaders coming together to relaunch the city and ensure an event, and destination, to remember for the 8000+ Games participants and accompanying persons.
The opportunity exists to partner with the 2021 Australian Masters Games and in doing so, align your brand with 8000+ inspirational Australian adults aged 30 – 90+ years, who represent healthy, active lifestyles and showcase core values such as aspiration, belief, determination, dedication, sportsmanship and camaraderie.
There are a number of other ways in which local businesses can get involved in the Games, including:
entering a corporate team
giving staff time off work to participate or volunteer at the Games
providing services or supplies for the Games
Contact us today to discuss opportunities to get involved.
Enquire here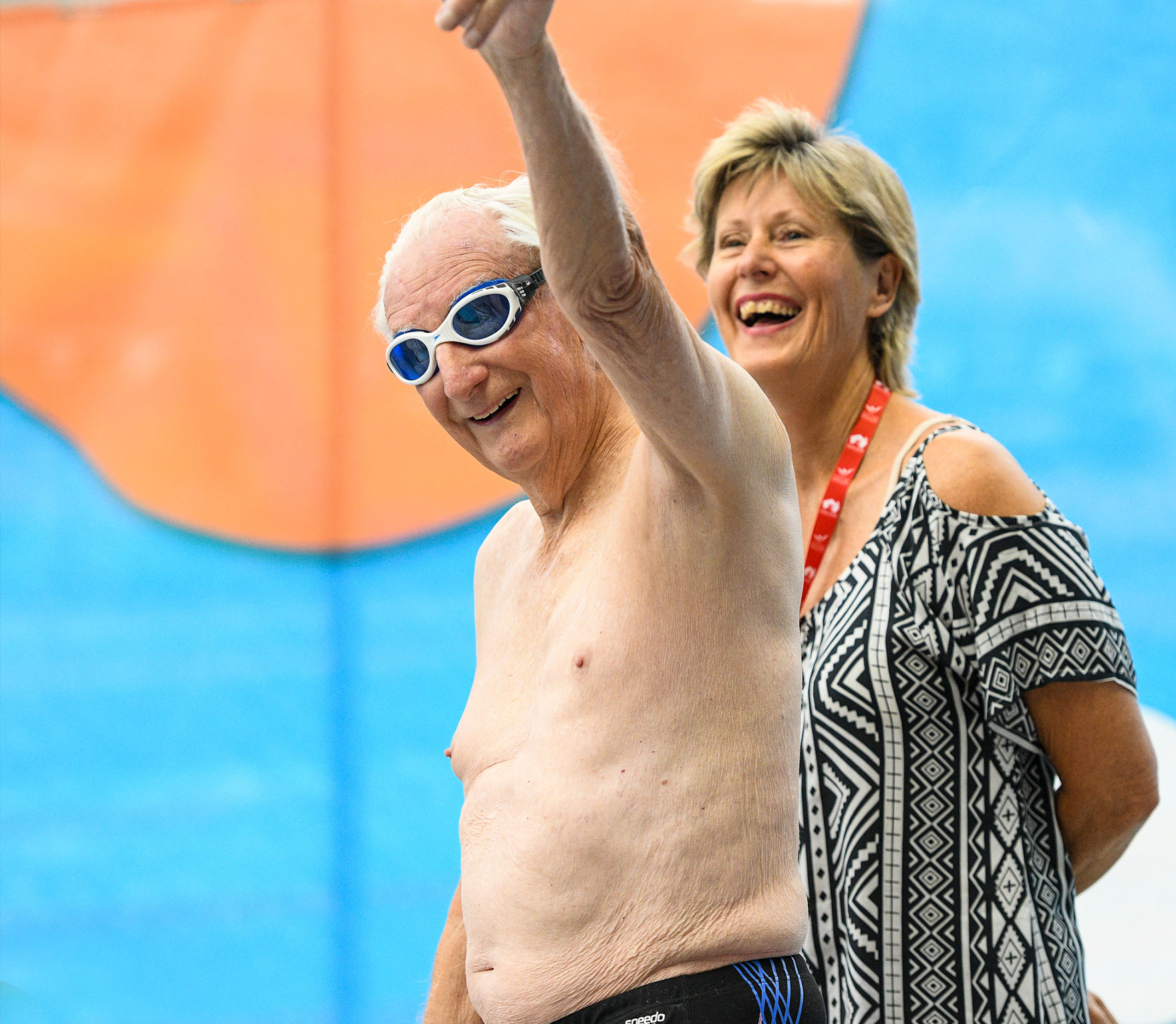 Stay up to date
Receive all the latest Australian Masters Games news delivered direct to your inbox.