Hockey
Entries close date
11.59pm, Friday 25 March 2022
Overview
DATES
Tuesday 26 April – Friday 29 April 2022
TIMES
9.00am – 9.00pm
Games Entry Fee
$115 per person or $105 per person for people aged 70+
(the above entry fees will increase to $145 and $135 respectively as at February 11 2022)
Please note: All transactions are subject to a PayPal charge (1.5% of total amount due +$0.30).
Further details available in the Games Entry Terms & Conditions.
Sport Entry Fee
$175 per person
Last Updated: 22/3/2022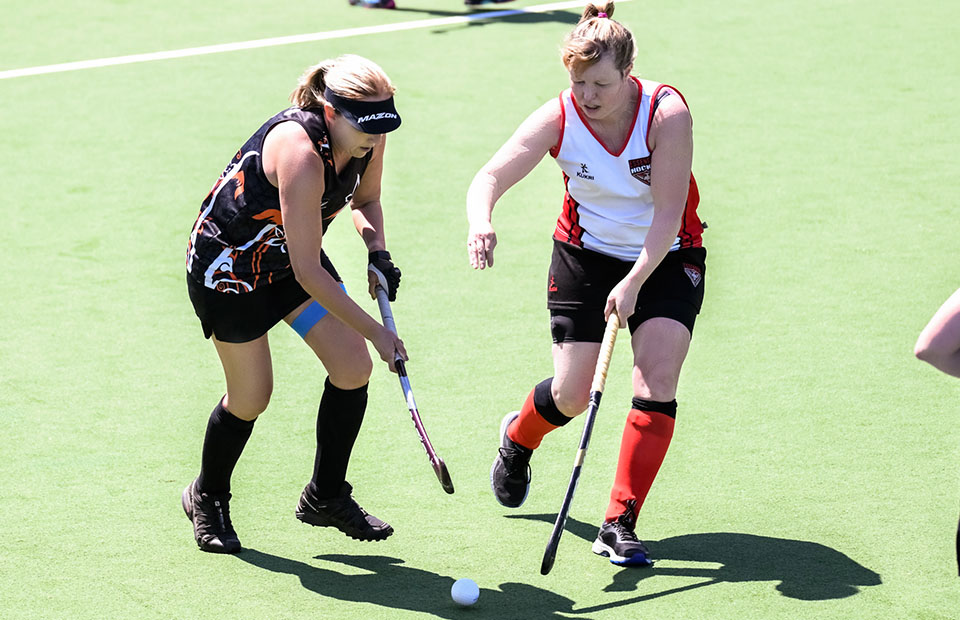 Age Requirements
Age determined at 31 December 2022
Minimum age 30 years
Age Groups
Women's: 50+, 55+, 60+
Unfortunately due to low team registrations the Men's competition, and women's 30+, 35+, 40+, 45+ age divisions have been withdrawn from the 2022 Australian Master Games sport program. All participants currently registered in these competitions have been emailed directly and will receive a refund of registration fees paid
Divisions
Women's
Grading subject to nominations
Minimum Squad Size Requirements
Minimum: 11
Maximum: 18 (2 x Goal Keepers)
Number of Participant Requirements
Minimum number of participants required to conduct competition: 4 teams
Any age group that does not have a minimum of 4 teams in a single category will be combined with another age group.
Additional Information
Each team must have either a non-playing coach or manager
Each team must bring at least one umpire who can assume the role of Technical Official when not umpiring
Rules
The competition will be conducted under the Hockey WA Masters rules.
Stay up to date
Receive all the latest Australian Masters Games news delivered direct to your inbox.