Hockey
Registration Close Dates
New Individuals- Friday 8 September 2023
Players (into existing teams) – Friday 15 September 2023
Overview
DATES
Monday 9 October – Friday 13 October 2023.
TIMES
TBC
Games Entry Fee
Standard Entry fee $155 per person
Discounted price for competitors aged 70+ is $145 per person 
Please note: All transactions are subject to a PayPal charge (1.5% of total amount due +$0.30).
Further details available in the Games Entry Terms & Conditions. 
Sport Entry Fee
$170 per person
Last Updated: 14/11/2022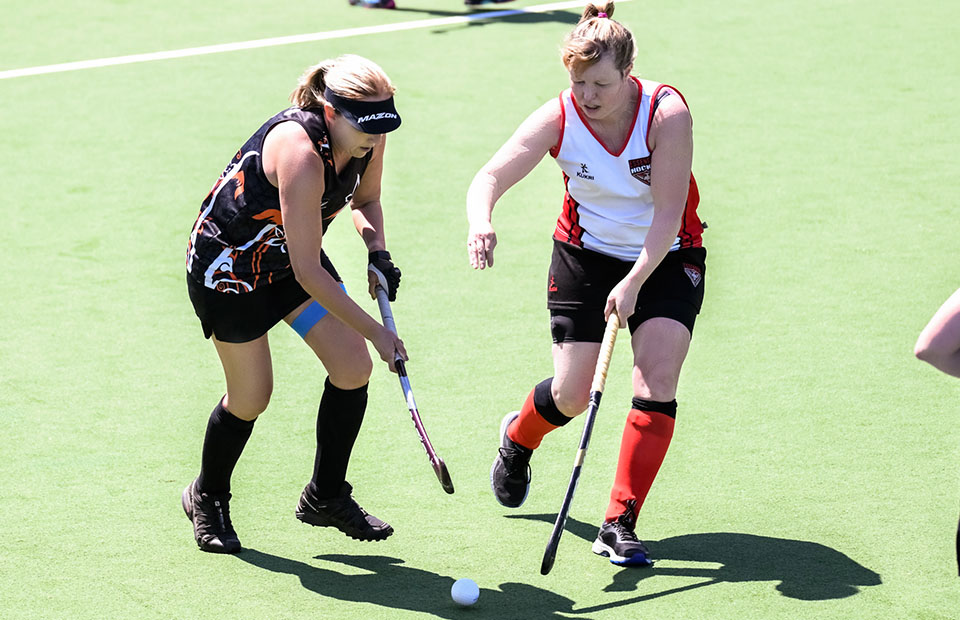 ENTER HOCKEY NOW!
Age Requirements
Age determined at 31 December 2023
Minimum age 30 years
Age Groups
Women: 30+,  35+,  40+, 45+,  50+, 55+,  60+
Division
Women
Grading will be dependent on nominations
Team will play in the age group applicable to their youngest nominated field
players
Minimum Squad Size Requirements
Minimum: 11
Maximum: 20 (2 x Goal Keepers)
Number of Participant Requirements
Minimum number of participants required to conduct competition: 4 teams
Any age group that does not have a minimum of 4 teams in a single category will be combined with another age group.
Hockey Specific Enquiries
Geoff Riddle
Hockey SA
CEO
08 8349 4044
geoff.riddle@hockeysa.com.au
Firas Shahin
Hockey SA
Commercial Operations Manager
08 8349 4044
firas.shahin@hockeysa.com.au
2023 Australian Masters Games General Enquiries
Click Here
Stay up to date
Receive all the latest Australian Masters Games news delivered direct to your inbox.