Basketball
Overview
DATES
Sunday 8 October – Saturday 14 October 2023.
TIMES
9.00am – 6.30pm each day
Games Entry Fee
VIP Gold entry fee $125 per person
Aged 70+ $110 per person 
(the above entry fees will increase to standard pricing of $155 and $145 respectively as at 1 August 2023)
Please note: All transactions are subject to a PayPal charge (1.5% of total amount due +$0.30).Further details available in the Games Entry Terms & Conditions. 
Sport Entry Fee
$95 per person
3×3 – TBC pending interest
Last Updated: 15/11/2022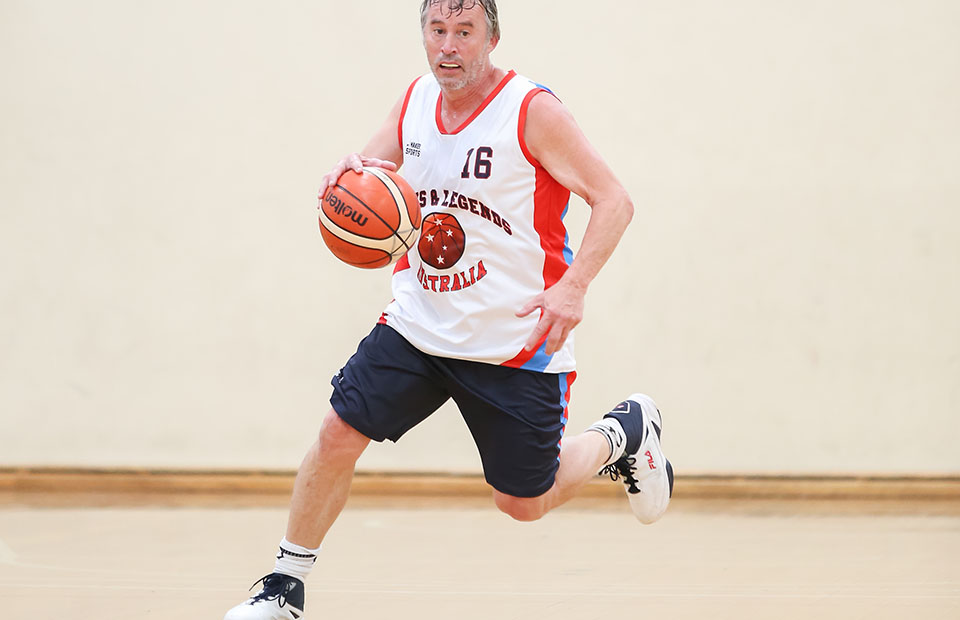 ENTER BASKETBALL NOW!
Age Requirements
Age determined at 31 December 2023
Minimum age 30 years
Age Groups
Female: 30+, 35+,40+, 45+, 50+, 55+, 60+, 65+, 70+
Male: 30+, 35+,40+, 45+, 50+, 55+, 60+, 65+, 70+
Walking: 50+
Wheelchair: 30+
Squad Size Requirements
Minimum: 8
Maximum: 12
Number of Participant Requirements
Minimum number of participants required to conduct competition: 500 participants
Wayville Sports Centre
142 Rose Terrace, Wayville SA 5034
Additional Information
Extra time slots and/or venues will be added if required depending on registration
Each team must provide at least one (1) competent person for score bench duty and must also be prepared to supply a referee if referees are not able to be provided by the Organising Committee
Rules
The competition will be conducted under FIBA rules and Basketball  SA AMG Rules of Operation
2022 Australian Masters Games – Perth
Results available here
2019 Australian Masters Games – Adelaide
Results available here
2023 Australian Masters Games General Enquiries
Stay up to date
Receive all the latest Australian Masters Games news delivered direct to your inbox.