Basketball
Registration Close Dates
Teams – Friday 15 September 2023
Players (into existing teams) – Thursday 5 October 2023
Overview
DATES
Sunday 8 October – Saturday 14 October 2023.
TIMES
9.00am – 6.30pm each day
Games Entry Fee
Standard Entry fee $155 per person
Discounted price for competitors aged 70+ is $145 per person 
Please note: All transactions are subject to a PayPal charge (1.5% of total amount due +$0.30).Further details available in the Games Entry Terms & Conditions. 
Sport Entry Fee
$95 per person per team
Last Updated: 22/06/2023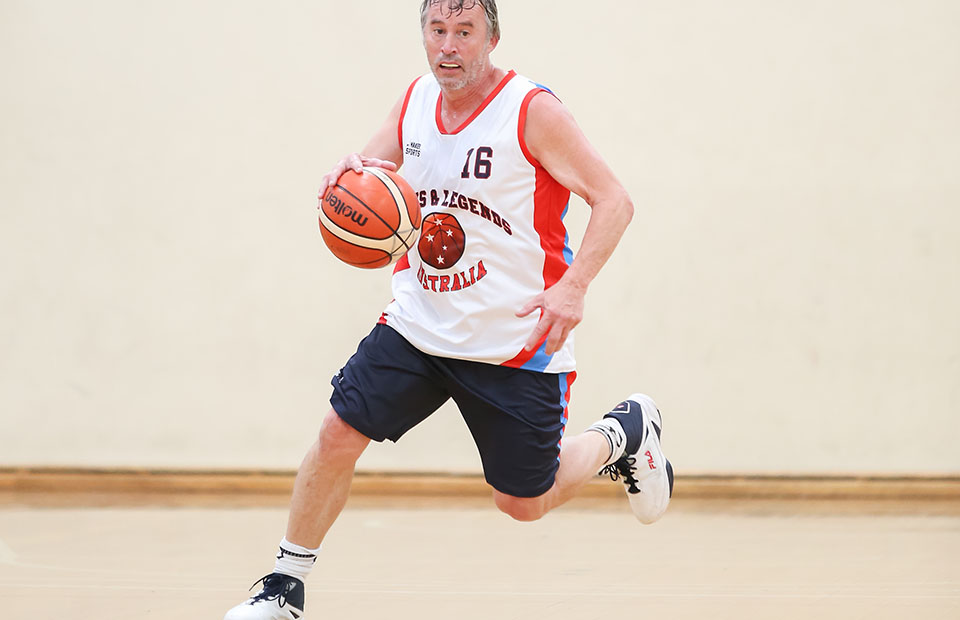 ENTER BASKETBALL NOW!
Age Requirements
Age determined at 31 December 2023
Minimum age 30 years
Age Groups
Female: 30+, 35+,40+, 45+, 50+, 55+, 60+, 65+, 70+
Male: 30+, 35+,40+, 45+, 50+, 55+, 60+, 65+, 70+, 75+, 80+
Walking: 50+
Wheelchair: 30+
Squad Size Requirements
Minimum: 8
Maximum: 12
Number of Participant Requirements
Minimum number of participants required to conduct competition: 500 participants
Wayville Sports Centre
142 Rose Terrace, Wayville SA 5034
Additional Information
Extra time slots and/or venues will be added if required depending on registration
Each team must provide at least one (1) competent person for score bench duty and must also be prepared to supply a referee if referees are not able to be provided by the Organising Committee
Walking Basketball will be played on a full court
Rules
The competition will be conducted under FIBA rules and Basketball  SA AMG Rules of Operation
2022 Australian Masters Games – Perth
2019 Australian Masters Games – Adelaide
2017 Australian Masters Games – Tasmania
2013 Australian Masters Games – Geelong
2011 Australian Masters Games – Adelaide
Basketball Specific Enquiries
Jeremy Ramintas
Events Manager
jramintas@basketballsa.com.au
2023 Australian Masters Games General Enquiries
Stay up to date
Receive all the latest Australian Masters Games news delivered direct to your inbox.