Weightlifting
Entries Close Date
11.59pm Friday, 8 April 2022
Overview
DATES
23-24 April 2022
TIMES
TBC
Games Entry Fee
Standard Entry fee $155 per person
Discounted price for competitors aged 70+ is $145 per person 
Please note: All transactions are subject to a PayPal charge (1.5% of total amount due +$0.30).
Further details available in the Games Entry Terms & Conditions. (Link to be updated with new policy)
Please note: The Sport Entry fee has not changed, despite the change in Sport Delivery Partner.
Sport entry fee for financial Australian Powerlifting Union (APU) members is waived and anyone who was registered prior to the change in Sport Delivery Partner received a refund for any sport fees paid. If you wish to join APU following the event, this fee will be taken from the total membership.

Further details available in the Games Entry Terms & Conditions.
Sport Entry Fee
Full Powerlifting: 
Australian Powerlifting Union Member: $0
Non- Member: $50 per person
Deadlift/Bench press only:
Australian Powerlifting Union Member: $0
Non- Member: $30 per person
Last Updated: 25/03/2022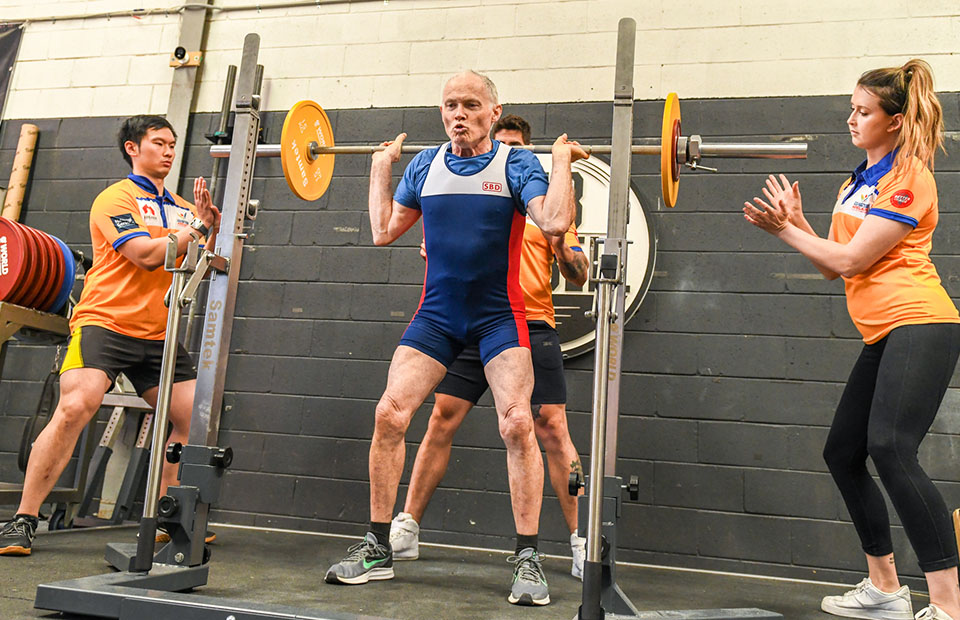 ENTER WEIGHTLIFTING NOW!
Age Requirements
Age determined at 31 December 2022
Minimum age 40 years
Age Groups
Female: 40-49, 50-59, 60-69, 70-79, 80+
Male: 40-49, 50-59, 60-69, 70-79, 80+
Where registrations permit, age groups will be amended to 5 year groupings post the close of registrations (Friday 8 April 2022), based on feedback from registered participants.
Divisions
Female:Up to 47kgs, 47.01-52kgs, 52.01-57kgs, 57.01-63kgs, 63.01-69kgs, 69.01-76kgs, 76.01-84kgs, 84.01+kgs
Male: Up to 59kgs, 59.01-66kgs, 66.01-74kgs, 74.01-83kgs, 83.01-93kgs, 93.01-105kgs, 105.01-120kgs, 120.01+kgs
Events
Powerlifting
Push Pull
Bench press only
Deadlift only
Equipped
Number of Participant Requirements
Minimum number of participants required to conduct competition: 30
The Strength Club
408 Scarborough Beach Rd, Osborne Park WA 6017
Additional Information
The brand of apparel for this event shall not be limited to IPF approved brands only. However, the standard of apparel must meet the same standard as IPF.

Example, in equipped events, only "single-ply" suits shall be used. Knee wraps shall be maximum of 2 metres only.
The specification of the apparel can be found at IPF Technical Rules Book 2022 from page 10-17.
Rules
Australian Powerlifting Union Rules
Stay up to date
Receive all the latest Australian Masters Games news delivered direct to your inbox.