Canoe/Kayak
Overview
DATES
Sunday 24 April – Monday 25 April 2022
TIMES
8.00am – 2.00pm

Games Entry Fee
$115 per person or $105 per person for people aged 70+
(the above entry fees will increase to $145 and $135 respectively as at 11 February 2022)
Please note: All transactions are subject to a PayPal charge (1.5% of total amount due +$0.30).
Further details available in the Games Entry Terms & Conditions.
Sport Entry Fee
Canoe Marathon – Single Craft: $30 per person
Canoe Marathon – Double Craft: $30 per person ($60 per craft)
Canoe Marathon – Single and Double Craft: $50 per person
Last Updated: 15/12/2021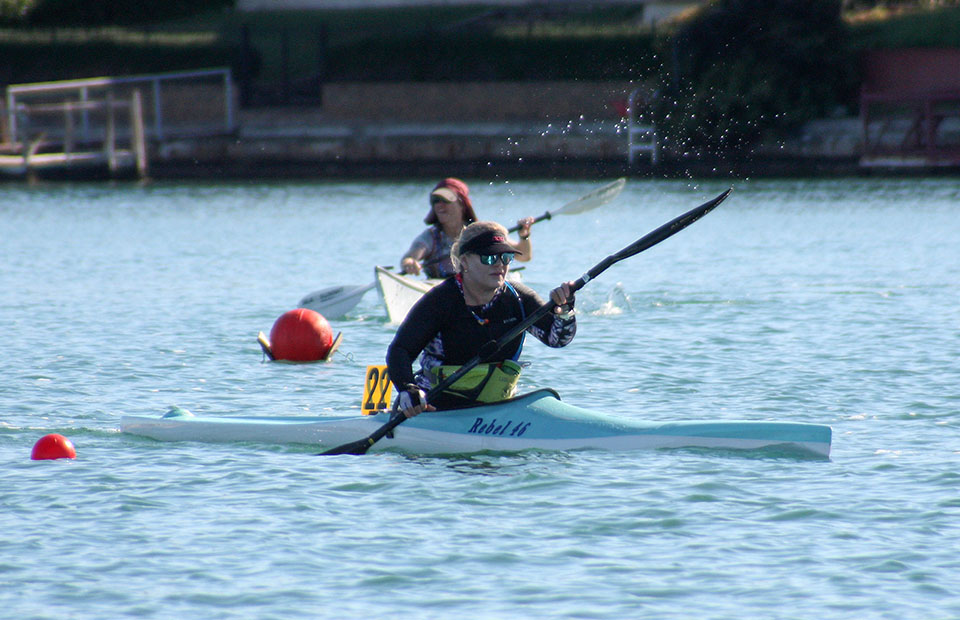 GAMES POSTPONEMENT
Age Requirements
Age determined at 31 December 2022
Minimum age 35 years
Age Groups
Female: 35+, 45+, 55+, 60+, 65+, 70+, 75+
Male: 35+, 45+, 55+, 60+, 65+, 70+, 75+
Number of Participant Requirements
Minimum number of participants required to conduct competition: 60 participants
Classes will be constituted where there are not enough participants to win a medal. A minimum of 4 participants are needed to constitute a male class, and a minimum of 3 participants to constitute a female class.
Ascot Kayak Club
Fauntleroy Ave, Ascot Western Australia 6104
Additional Information
Eligible craft
| | | |
| --- | --- | --- |
| Event | Single Craft | Double Craft |
| Marathon | C1, K1, OC1, S1, SUP1 | C2, K2, OC2, S2 |
C1/C2: Canoe Single/Canoe Double
K1/K2: Kayak Single/Kayak Double
S1/S2: Ski Single/Ski Double
SUP1: Stand Up Paddleboard
Canoe Marathon
Will consist of 4km laps, age groups will complete different numbers of laps.
Marathon distances to be released at a later date, likely 24km (35-45+), 20km (45-55+), 16km (55-65+), 12km (75+). Participants will start in grids with other competitors in their category.
Boat Hire
Paddle WA will endeavour to find boats to lend to visiting paddlers. More information to follow.
Boat Transport
Participants looking to transport their boat to Perth should contact:
Richard Wikaire – The Kayak Courier
M: 0414 889 499
E: kayakcourier@gmail.com
Rules
The competition will be conducted under the Paddle Australia Competition Rules and By Laws for masters categories.
2019 Australian Masters Games – Adelaide
Australian Masters Games Enquiries
Stay up to date
Receive all the latest Australian Masters Games news delivered direct to your inbox.