Australian Rules Football
Overview
DATES
Sunday 8, Tuesday 10, Thursday 12, Saturday 14 October 2023
TIMES
TBC
Games Entry Fee
Standard Entry fee $155 per person
Discounted price for competitors aged 70+ is $145 per person 
Please note: All transactions are subject to a PayPal charge (1.5% of total amount due +$0.30).
Further details available in the Games Entry Terms & Conditions. 
Sport Entry Fee
$125 per person
Last Updated: 20/03/2023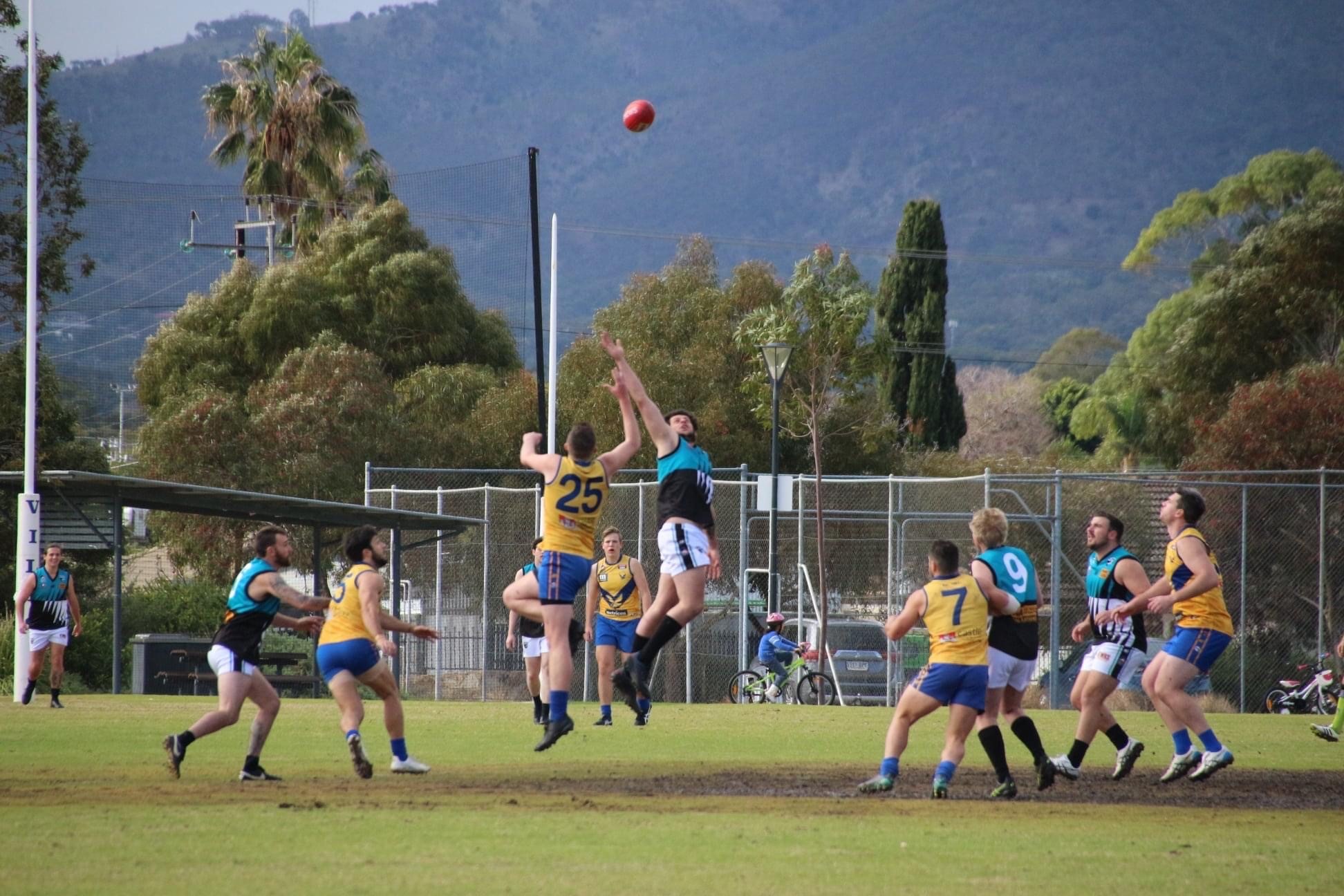 ENTER AUSTRALIAN RULES FOOTBALL NOW!
Age Requirements
Age determined at 31 December 2023
Minimum age 30 years
Age Groups
Male – 30+, 40+, 50+
Female – 30+, 40+
Minimum Squad Size Requirements
Minimum: 15
Maximum: 30
Number of Participant Requirements
Minimum number of teams required to conduct competition: 8 teams
West Adelaide Football Club
Hisense Stadium, 57 Milner Rd, Richmond SA 5033
Additional Information
Teams must bring at least one non-playing official with them
Additional insurance may be offered through Marsh, details TBC
Rules
The competition will be conducted under AFL Masters Rules (Only exception is last possession out of bounds rule will be implemented)
Stay up to date
Receive all the latest Australian Masters Games news delivered direct to your inbox.