Wrestling
Overview
DATES
Saturday 23 April – Sunday 24 April 2022
TIMES
9.00am – 3.00pm – Wrestling
11.00am – 3.00pm – Beach Wrestling
Games Entry Fee
$115 per person or $105 per person for people aged 70+
(the above entry fees will increase to $145 and $135 respectively as at 11 February 2022)
Please note: All transactions are subject to a PayPal charge (1.5% of total amount due +$0.30).
Further details available in the Games Entry Terms & Conditions.
Sport Entry Fee
$0 per person (Wrestling Australia Limited members)
$25 per person (non-members)

Last Updated: 22/11/2021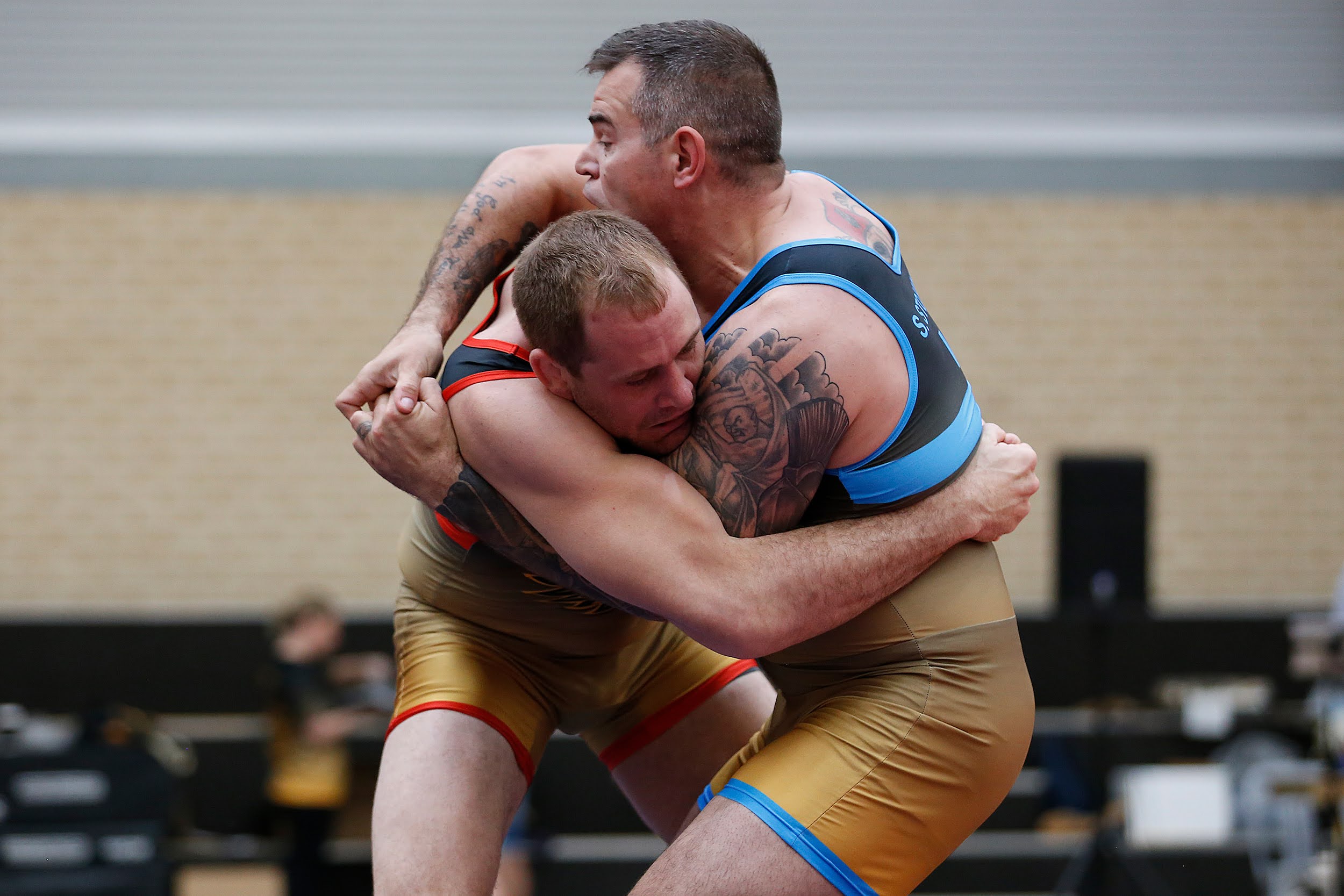 ENTER WRESTLING NOW!
Age Requirements
Age determined at 31 December 2022
Minimum age 30 years
Age Groups
Men's: 30 – 60
Women's: 30 – 60
Divisions
Men's Freestyle: 55-62kg, 70kg, 78kg, 88kg, 100kg, 130kg
Men's Greco Roman: 55-62kg, 70kg, 78kg, 88kg, 100kg, 130kg
Men's Beach Wrestling: 70kg, 80kg, 90kg, Over 90kg
Women's Freestyle: 45-55kg, 62kg, 70kg, 78kg, 88kg, 100kg, 130kg
Women's Beach Wrestling: 50kg, 60kg, 70kg, Over 70kg
Number of Participant Requirements
Minimum number of participants required to conduct competition: 30
Herb Graham Centre (Saturday 23 April)
38 Ashbury Cres, Mirrabooka Western Australia 6061
Scarborough Beach Amphitheatre (Sunday 24 April)
The Esplanade, Scarborough Western Australia 6019
Additional Information
Participants must be members of Wrestling Australia Inc- click here for more information.
The event organisers reserve the right to amalgamate weight categories and age divisions, in the interests of having more than one competitor in a category or division. If, however, this occurs, competitors may choose to remain in their original, unchanged category/division and be recognised accordingly, whilst also being placed in the amalgamated category/division
A "round robin" pairing system will be used. As a result, only one gold, silver and bronze medal will be issued in each category/division
Rules
The competition will be conducted under United World Wrestling Rules
The beach wrestling will be conducted under United World Wrestling International Beach Wrestling Regulations
2022 Australian Masters Games Enquiries
Click Here
Stay up to date
Receive all the latest Australian Masters Games news delivered direct to your inbox.