Cricket
Registration Close Dates
Team: Friday 8 September 2023
Individual: Monday 18 September
Overview
DATES
Monday 9 October – Wednesday 11 October 2023
TIMES
9.00am – 5.00pm (Monday & Tuesday)
9.00am – 3.00pm (Wednesday)
Games Entry Fee
Standard Entry fee $155 per person
Discounted price for competitors aged 70+ is $145 per person 
Please note: All transactions are subject to a PayPal charge (1.5% of total amount due +$0.30).
Further details available in the Games Entry Terms & Conditions. 
Sport Entry Fee
$150 per person (Play HQ members)
$172.50 per person (Play HQ non-members)
Last Updated: 9/02/2023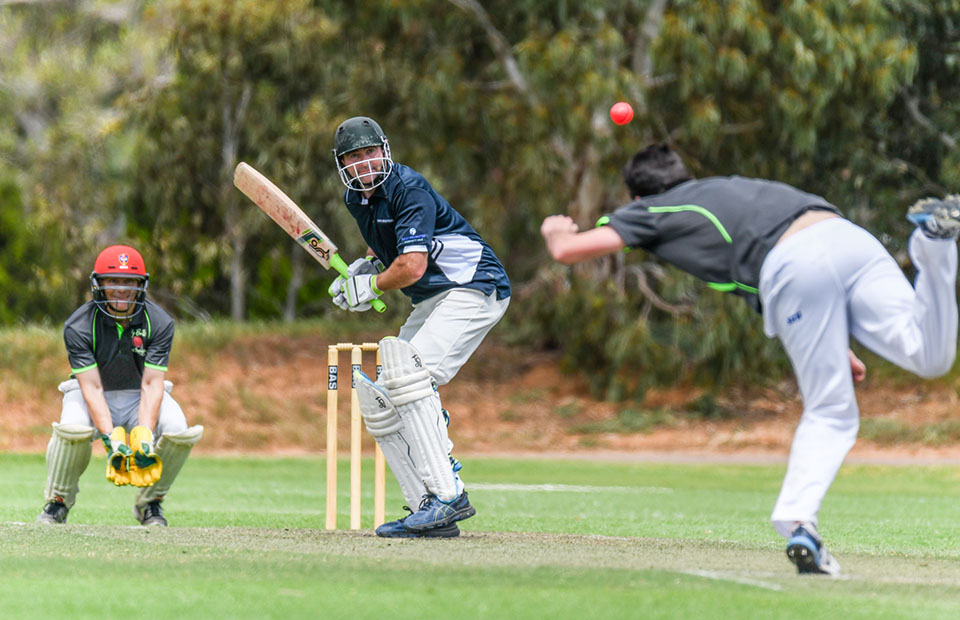 Age Requirements
Age determined at 31 December 2023
Minimum age 30 years
Age Groups
Female: 30+, 40+, 55+
Male: 30+, 40+, 55+
Format
Super 8 Competition – Teams of 8 (minimum)
West Beach Playing Fields (Adelaide University Turf Wickets)
Ingerson St, West Beach SA 5024
Additional Info
Play HQ $22.50 registration fee if not already registered is compulsory
Participants MUST register through both the AMG website and the Play HQ system
Link to Play HQ system here
Format of the competition is Super 8s
Minimum squad of 8, maximum of 10
All matches will be played on turf wickets
Rules
The competition will be conducted under Super 8 Rules.
Cricket Specific Enquiries
Michael Spry
SACA
mspry@saca.com.au
2023 Australian Masters Games Enquiries
Stay up to date
Receive all the latest Australian Masters Games news delivered direct to your inbox.