Boxing
Overview
DATES
Thursday 12 – Saturday 14 October
TIMES
Thursday 12 October – Sessions: 11:00am & 5:00pm
Friday 13 October – Sessions: 2:00 pm & 5:00pm
Saturday 14 October – Session: 10:00 am
Games Entry Fee
Early Bird entry fee $125 per person 
Discounted price for competitors aged 70+ is $110 per person 
(the above entry fees will increase to standard pricing of $155 and $145 respectively as at 1 August 2023)
Please note: All transactions are subject to a PayPal charge (1.5% of total amount due +$0.30).
Further details available in the Games Entry Terms & Conditions. 
Sport Entry Fee
$45 per person
Last Updated: 16/11/2022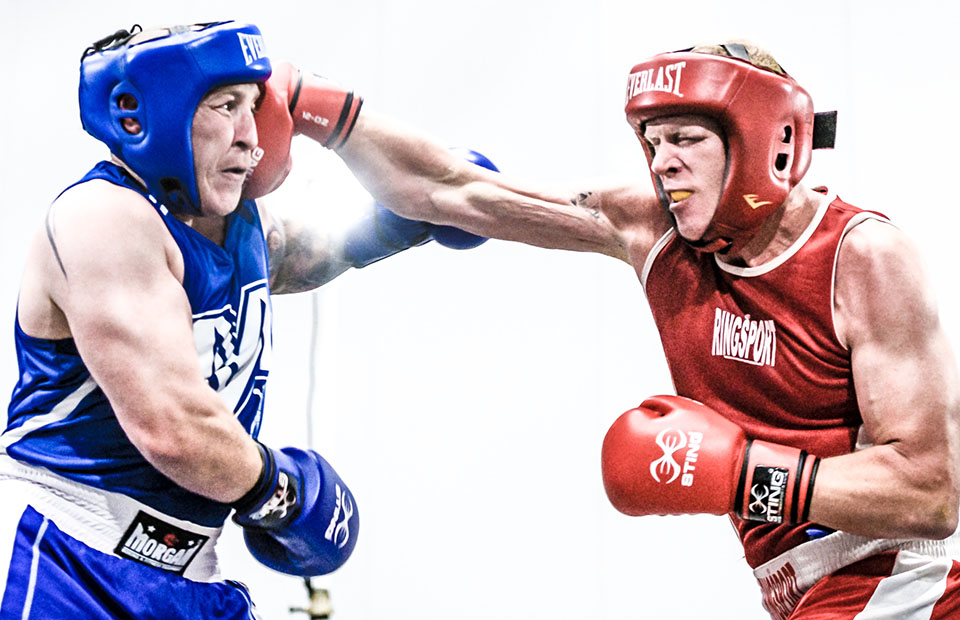 ENTER BOXING NOW!
Age Requirements
Age determined at 31 December 2023
Minimum age 30 years
Age Groups
30- 40 Elite
41-45 years
46-50 years
51-55 years
56-60 years
61+ years
Weight Classes & Divisions
Male
46-48kg, 48-51kg, 51-54kg, 54-57kg, 57-60kg, 60-63, 5kg, 63.5-67kg, 67-71kg, 71-75kg, 75-80kg, 80-86kg, 86-92kg, 92+kg
Female
45-48kg, 48-50kg, 50-52kg, 52-54kg, 54-57kg, 57-60kg, 60-63kg, 63-66kg, 66-70kg, 70-75kg, 75-81kg, 81+kg
Experience Levels
Novice- 0-5 bouts
Intermediate- 6-10 bouts
Open – 10+ bouts
Novice bouts 3 x 1.5 min rounds
Intermediate bouts  3 x 1.5 min rounds
Open bouts-  3 x 2 minute rounds.
Number of Participant Requirements
Minimum number of participants required to conduct competition: 50
Dom Polski Centre
230 Angas St, Adelaide SA 5000
Additional Information
All competitors must be registered with their Boxing member Association
Have a up to date medical and serology
Spectator fees are as follows:

Adult – $30
Under 15 & Senior Citizens – $15

All AMG registered competitors, competitors of other sports, non-competing officials and supporters will be admitted for free provided they have their accreditation
Rules
The competition will be conducted under Boxing Australia Rules
2022 Australian Masters Games – Perth
2019 Australian Masters Games – Adelaide
Boxing Specific Enquiries
Allison Goodes
President
Boxing SA
8584 6280
ally@boxingriverland.com.au
2023 Australian Masters Games Enquiries
Click Here
Stay up to date
Receive all the latest Australian Masters Games news delivered direct to your inbox.