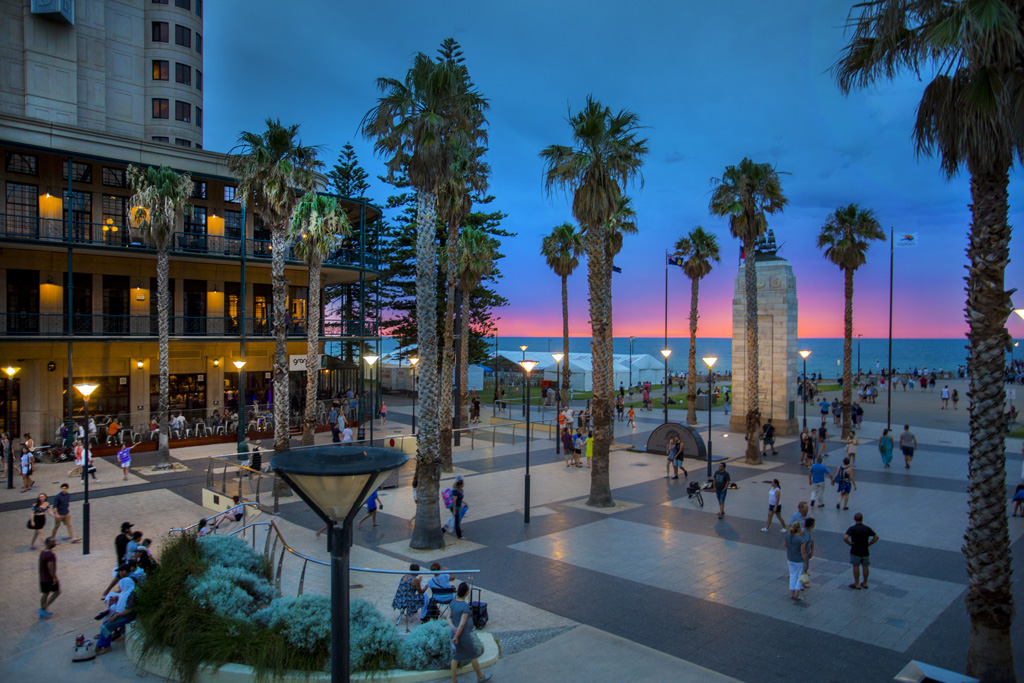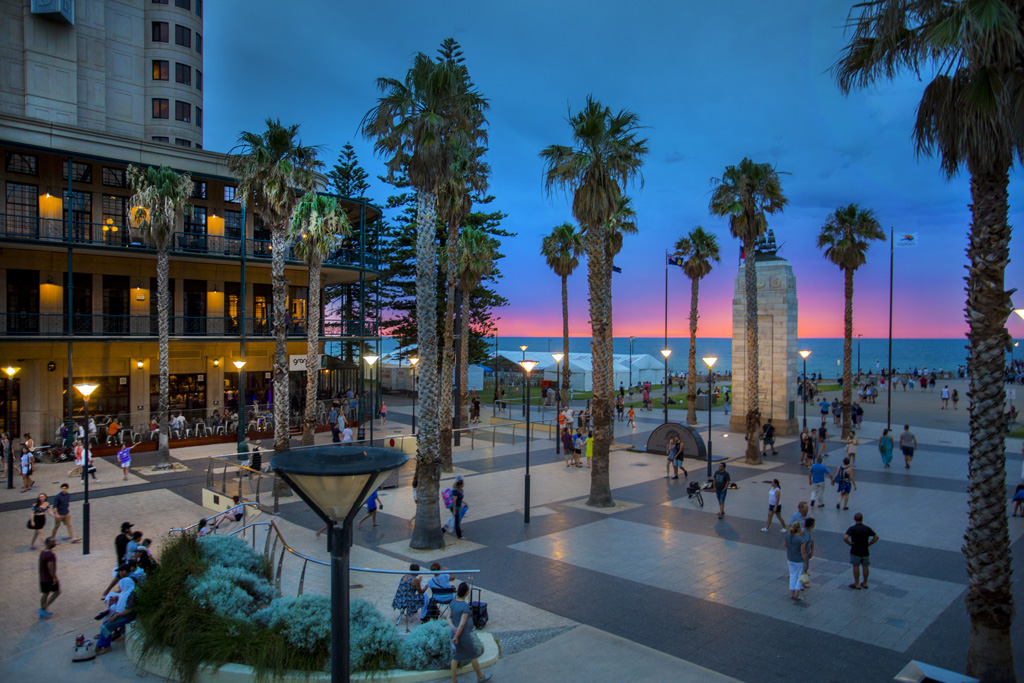 Premier Partner, City of Holdfast Bay and Jetty Road, welcomes you to Glenelg.  Adelaide's premier coastal shopping  and entertainment precinct.
Glenelg is so easily accessible from Adelaide City using the Glenelg Tram and has much to offer when you arrive. There is plenty to keep the whole family amused such as; fishing charters, sailing, beach volleyball and activities, walking trails, bike hire, the famous Dolphin swim or watch or even a twilight cruise, reserves, play grounds, BBQ areas, lots of history and an amusement centre. Once you come here you won't want to leave, so book your ticket and come and see what Glenelg has to offer.
To find out more: www.jettyroadglenelg.com.au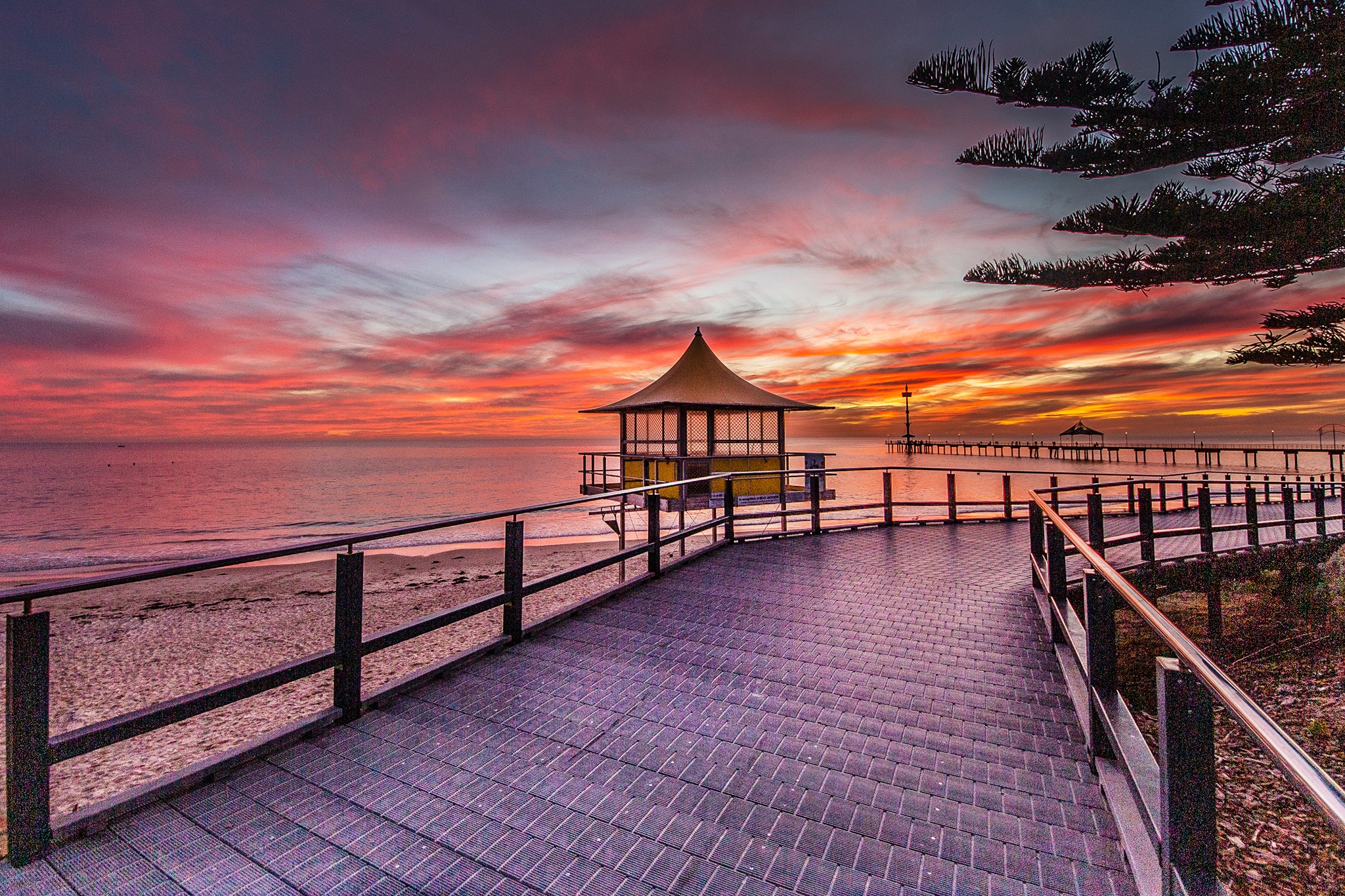 Beaches of the Bay
Brighton Beach is a big sandy beach that's patrolled by the Surf Life Savers from the Brighton Surf Lifesaving Club. Brighton Beach is known for being very family-friendly and safe. The whole family will love this beach and its range of cafés, the Esplanade Hotel, the jetty to cast a reel off, and fun family events like the Brighton Jetty Classic swim.
If stunning sunsets are your passion, then Brighton certainly deliver that million dollar shot.  Never two nights are the same.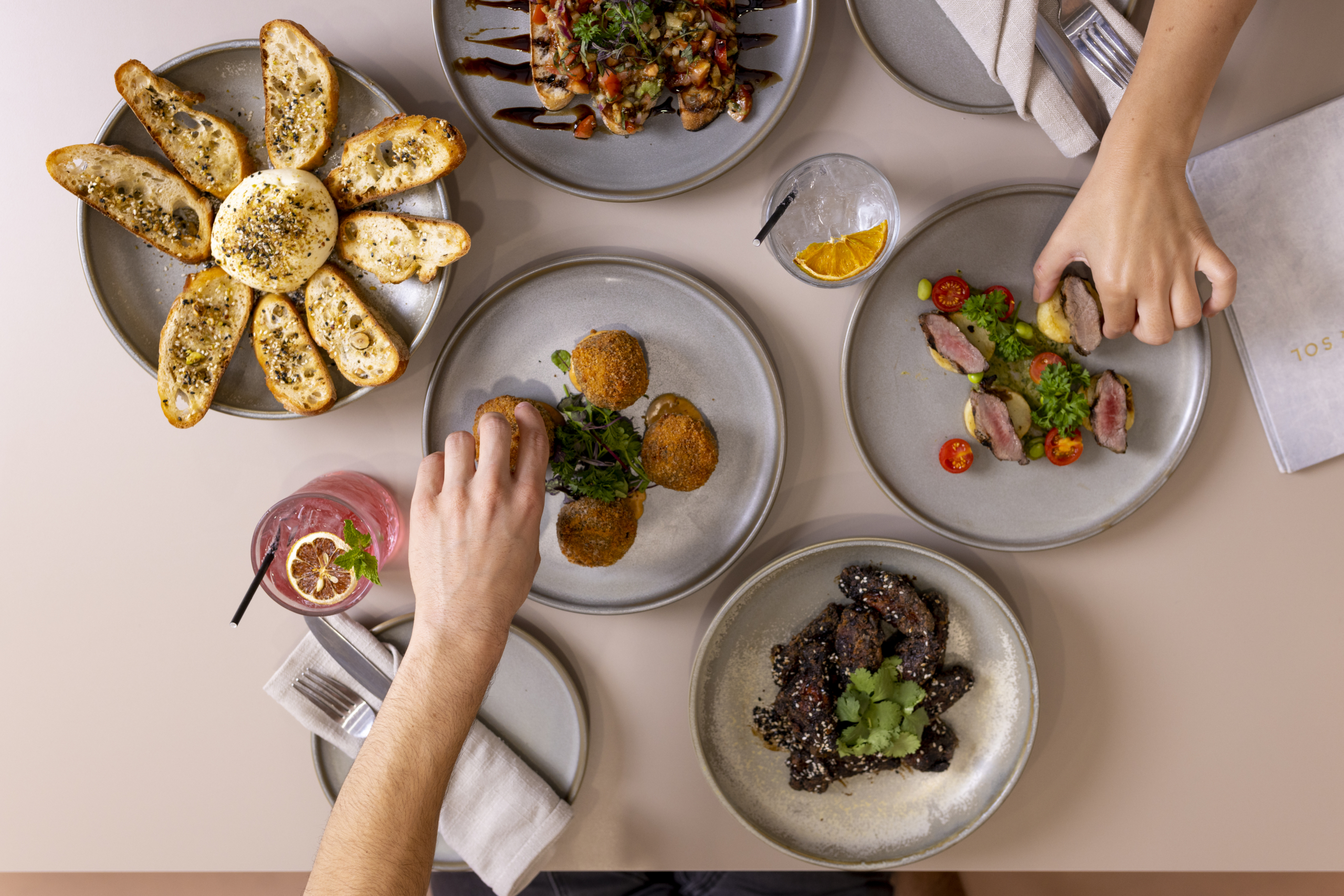 Shopping, Dining & Entertainment
Jetty Road, Glenelg is a food lover's paradise. From cosmopolitan cafes, restaurants, and fine dining, there is something for everyone at any time of the day.
Seafood, Thai, Noodle Bars, Japanese, Indonesian, Indian, and many more! There is a selection for everyone including the kids with plenty of ice creameries to choose from. A stroll along Jetty Road will stimulate the appetite, with wafting aromas of delectable offerings enticing you to enter the many fine food establishments. From formal to casual, there is a food offering for all moods and occasions.
Looking for some retail therapy, great food, and wine, entertainment, over 300 specialty shops, OR just a chance to enjoy the cosmopolitan atmosphere? You'll find it all in Jetty Road Glenelg!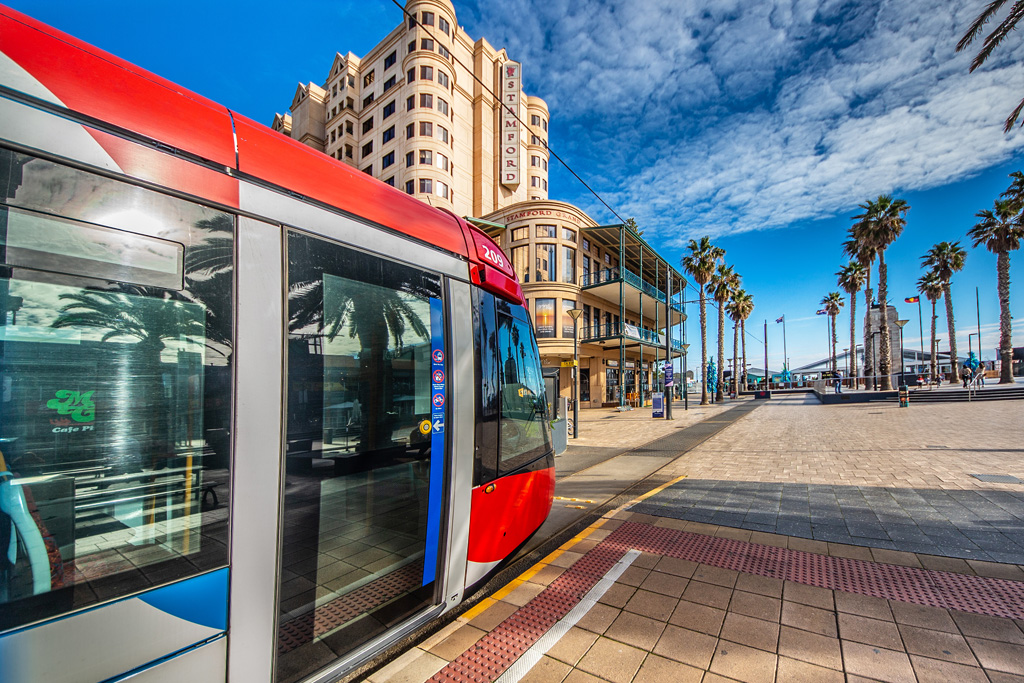 Transport
The famous 'Bay Tram' runs regularly from the heart of the Adelaide CBD and takes approximately 30 minutes from Victoria Square.
• Departs every 10 minutes during peak hours and every 15-20 minutes out of peak hours.
• Timetables available from Glenelg Visitor Information
Visit for more information: Adelaide Metro Information Centre, adelaidemetro.com.au
Stay up to date
Receive all the latest Australian Masters Games news delivered direct to your inbox.