Croquet
Entries Close Date
11.59pm Friday, 25 March 2022
Overview
DATES
Tuesday 26 April – Friday 29 April 2022
TIMES
9.00am – 5.00pm

Games Entry Fee
$115 per person or $105 per person for people aged 70+
(the above entry fees will increase to $145 and $135 respectively as at 11 February 2022)
Please note: All transactions are subject to a PayPal charge (1.5% of total amount due +$0.30).
Further details available in the Games Entry Terms & Conditions.
Sport Entry Fee
$30 – Singles
$25 – Doubles

Last Updated: 15/12/2021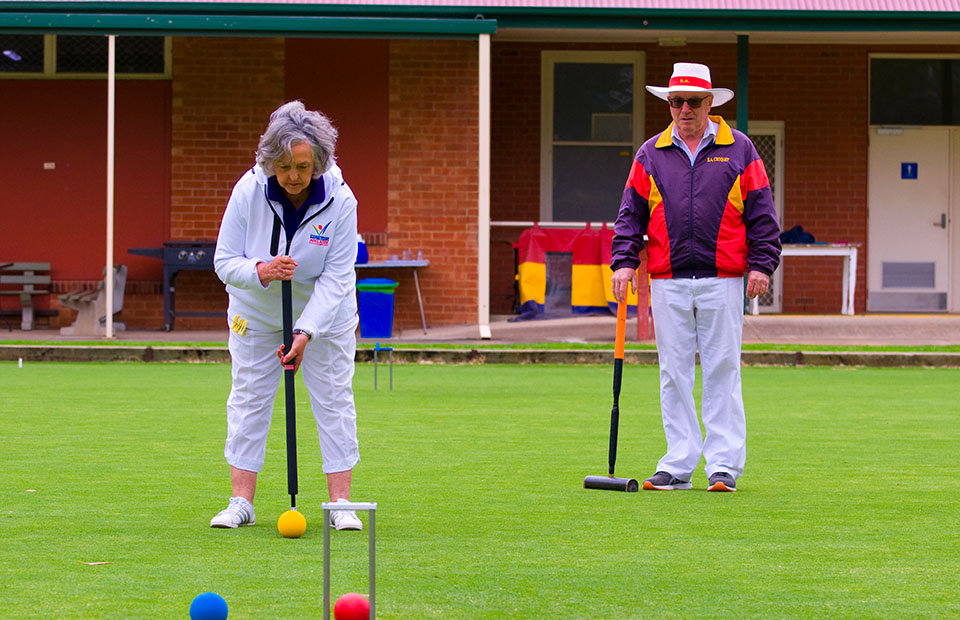 Age Requirements
Age determined as at 31 December 2022
Minimum age 30 years
Age Groups
Men: 30+
Women: 30+
Mixed: 30+
Divisions
Golf Croquet
Men's Singles
Women's Singles
Mixed Doubles
Number of Participant Requirements
Minimum number of participants required to conduct competitions: 24
Nedlands Croquet Club (Men's Singles 26-27 April; Doubles 28-29 April)
4 Gilmore Lane, off Melvista Avenue opposite, Archdeacon St, Nedlands Western Australia 6009
Additional Information
Participants will be required to provide their handicap
Rules
The competition will be conducted under the Australian Croquet Associations Tournament Regulations and the World Croquet Federations Golf Croquet Rules (Edition 5, 2019)
Croquet Specific Enquiries
Megan Fardon
Croquetwest
megan8fardon@gmail.com
2022 Australian Masters Games General Enquiries
Stay up to date
Receive all the latest Australian Masters Games news delivered direct to your inbox.