Gymnastics
Overview
DATES
Sunday 10 October 2021
TIMES
8.00am – 6.00pm
Games Entry Fee
$115 per person or $105 per person for people aged 70+
(the above entry fees will increase to $145 and $135 respectively as at 31 July 2021)
Please note: All transactions are subject to a PayPal charge (1.5% of total amount due +$0.30).
Further details available in the Games Entry Terms & Conditions.
Sport Entry Fee
$60 members*
$88 non-members
$15 coach levy if not accompanied by a coach

*A member is someone currently registered with their state or territory association or Gymnastics Australia.
Last Updated: 2/12/2020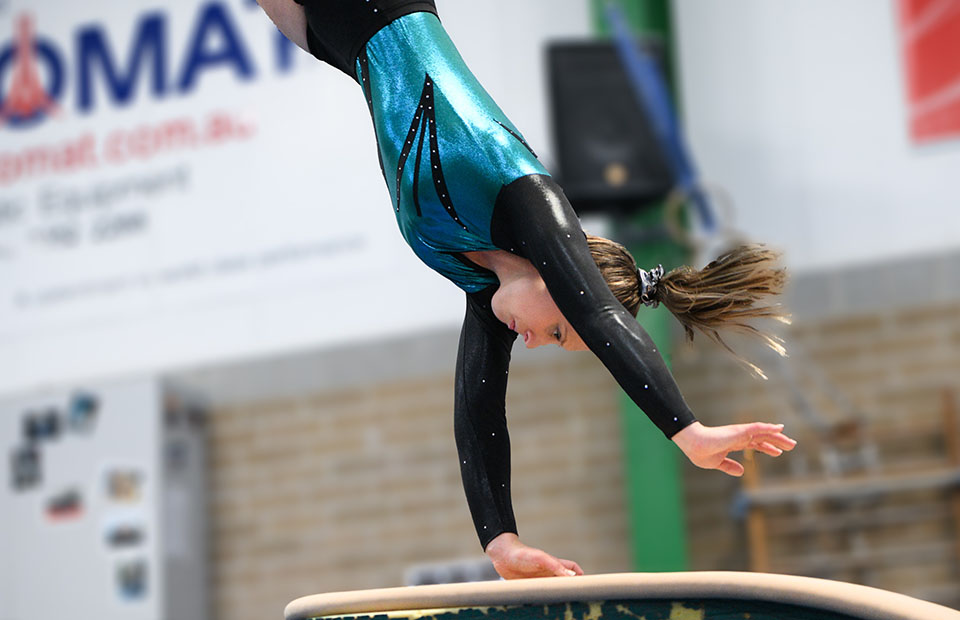 ENTER GYMNASTICS NOW!
Age Requirements
Age determined at 31 December 2021
Minimum age 18 years
Age Groups
Men's: 18-29, 30-39, 40-49, 50-59, 60+
Women's: 18-29, 30-39, 40-49, 50-59, 60+
Divisions
Men's Artistic Gymnastics (MAG) – Open & Masters Divisions
Women's Artistic Gymnastics (WAG) – Open & Masters Divisions
Rhythmic Gymnastics (RG) – Open & Masters Divisions
Open:  From beginners, up to around current Level 4 standards
Masters:  Current Level 5 standard or higher
State Gymnastics Centre
99 Loftus St, Leederville Western Australia 6007
Additional Information
Those who are not current (2021) members will be required to pay the 'non-member' fee in order to register.
Entrants must supply details of their coach (if bringing one) including name of coach and level of accreditation.
Participants will also need to select which apparatus they are competing in when registering for the event.
Rules
The competition will be conducted under the Rules and Regulations set by Gymnastics WA and will align with the Gymnastics Australia Levels Program (ALP) for each gymsport as appropriate.
2019 Australian Masters Games – Adelaide
2021 Australian Masters Games Enquiries
Stay up to date
Receive all the latest Australian Masters Games news delivered direct to your inbox.