Lawn Bowls
Entries Close Date
11.59pm, Friday 25 March
Overview
DATES
Saturday 23 April – Saturday 30 April 2022 (Rest Day Monday 25 April )
TIMES
TBC

Games Entry Fee
$115 per person or $105 per person for people aged 70+
(the above entry fees will increase to $145 and $135 respectively as at February 11 2022)
Please note: All transactions are subject to a PayPal charge (1.5% of total amount due +$0.30).
Further details available in the Games Entry Terms & Conditions.
Sport Entry Fee
$20 per person per event
Last Updated: 22/3/2021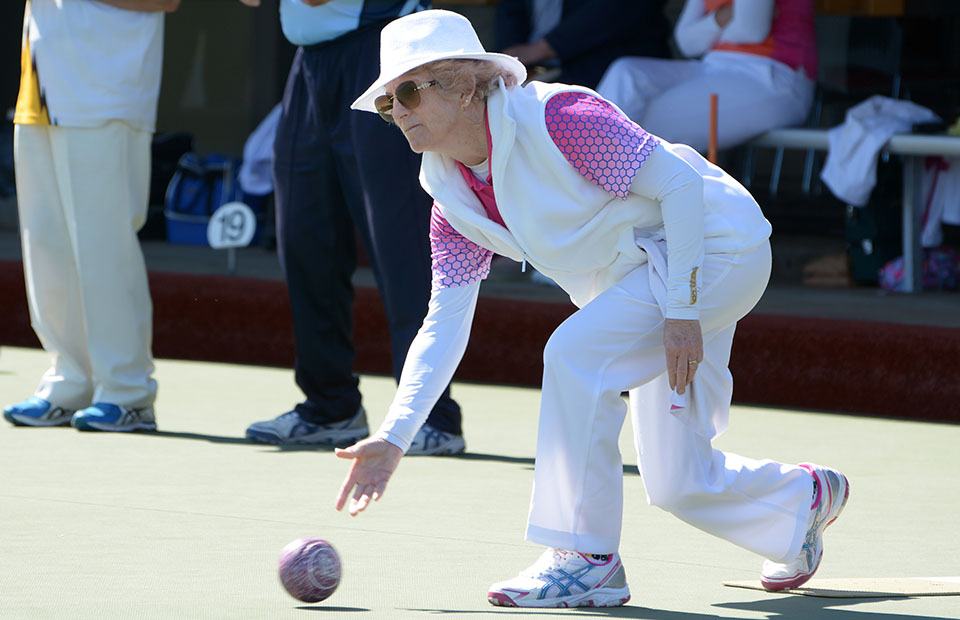 Age Requirements
Age determined at 31 December 2022
Minimum age 35 years
Age Groups
Men's: 35+, 60+
Mixed: 35+, 60+
Women's: 35+, 60+
Disciplines
Men's pairs
Women's pairs
Mixed pairs
Mixed fours
Number of Participant Requirements
Minimum number of participants required to conduct competition: 12 participants
Mandurah Bowling and Recreation Club
89 Allnutt St, Mandurah WA 6210
Mandurah Bowling and Recreation Club is located in the City of Mandurah:
Please check prior to the event to monitor any changes to fixtures.
Fixtures will also be displayed on the notice board at the event.
Additional Information
If there are not enough participants to separate over 35 and over 60 age categories age groups will be consolidated.
Schedule
Event
Date
Saturday 23 April
Mixed Fours
Sunday 24 April
Mixed Pairs
Monday 25 April
Rest Day
Tuesday 26 April
Mixed Pairs
Wednesday 27 April
Men's Pairs
Thursday 28 April
Mixed Events (Finals)
Friday 29 April
Men's Pairs (Finals)

Women's Pairs (Finals)

Saturday 30 April
Reserve Day
Location
The 2021 AMG Lawn Bowls competition will be taking place in the seaside location of Mandurah. The venue is situated less than an hour from Perth and easily accessible via public transport and by car. For further information on how to get to Mandurah please click here.
Social Function
TBC
Rules
The competition will be conducted under the Rules of Lawn Bowls.
2019 Australian Masters Games – Adelaide
Lawn Bowls Specific Enquiries
Deanne Tyers
Mandurah Bowling Club
0439 820 803
info@mbrc.com.au
2022 Australian Masters Games General Enquiries
Stay up to date
Receive all the latest Australian Masters Games news delivered direct to your inbox.