Shooting – Clay Target
Overview
DATES
TBC
TIMES
TBC
12pm-6pm: Practice
TBC
9am: 50 Targets Skeet
1pm: 50 Targets Single Barrel
5pm: AMG Opening Ceremony
TBC
9am: 50 Targets Points Score
1pm: 50 Targets Double Barrel
6pm: Sundowner
TBC
9am: 50 Targets Continental
1pm: 50 Targets ISSF Trench
Games Entry Fee
$115 per person or $105 per person for people aged 70+
(the above entry fees will increase to $145 and $135 respectively as at TBC 2022)
Please note: All transactions are subject to a PayPal charge (1.5% of total amount due +$0.30).
Further details available in the Games Entry Terms & Conditions.
Sport Entry Fee
$25 per event entered
Last Updated: 21/09/2021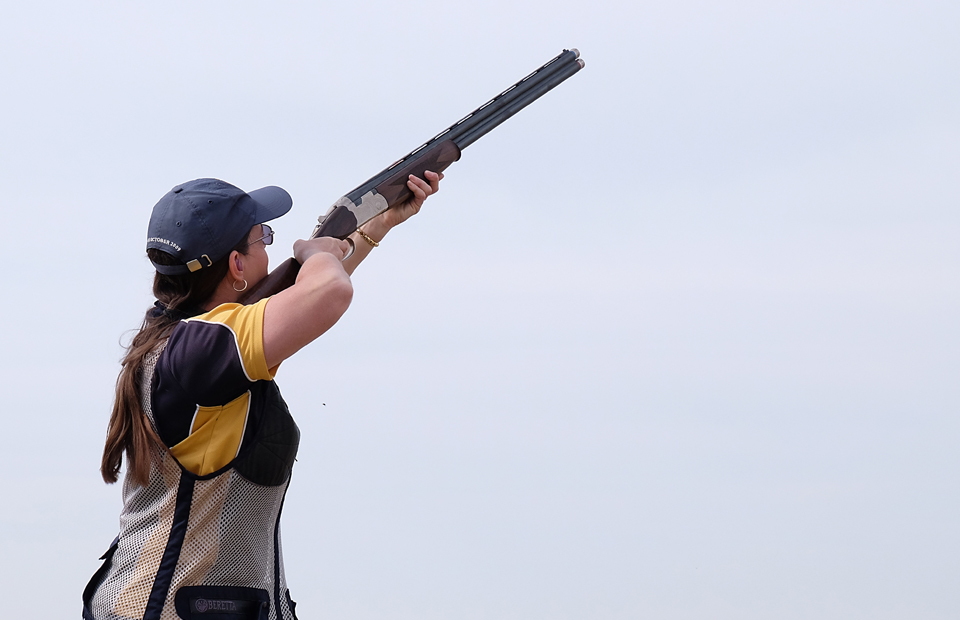 GAMES POSTPONEMENT
Age Requirements
Age determined at 31 December 2022
Minimum age 30 years
Age Groups
Female: 30-39, 40-49, 50-59, 60-69, 70-79, 80+
Male: 30-39, 40-49, 50-59, 60-69, 70-79, 80+
Divisions
Male and female
50 Target Skeet (TBC)
50 Target Single Barrel (TBC)
50 Target Points (TBC)
50 Target Double Barrel (TBC)
50 Targets Continental (TBC)
50 Targets Trench (TBC)
Number of Participant Requirements
Minimum number of participants required to conduct competition: 30
Whiteman Park International Shooting Complex
Jules Steiner Memorial Drive, Whiteman Western Australia 6068
Additional Information
All participants must be a current member of a State Association affiliated with the Australian Clay Target Association
The Association reserves the right to merge age groups if less than 3 entries in a group
ISSF and ACTA rules will apply
Rules
2021 Australian Masters Games Enquiries
Click Here
Stay up to date
Receive all the latest Australian Masters Games news delivered direct to your inbox.