Mountain Bike
Entries Close Date
11.59pm Monday, 25 April 2022
Overview
DATES
Friday 29 April 2022
TIMES
8.00am – 1.00pm
Games Entry Fee
VIP Gold  entry fee $125 per person – VIP Gold Entry Closes 30th April
Discounted price for competitors aged 70+ is $110 per person 
(the above entry fees will increase to standard pricing of $155 and $145 respectively as at 1 August 2023)
Please note: All transactions are subject to a PayPal charge (1.5% of total amount due +$0.30).
Further details available in the Games Entry Terms & Conditions. 
Sport Entry Fee
$20 per person
Last Updated: 3/12/2021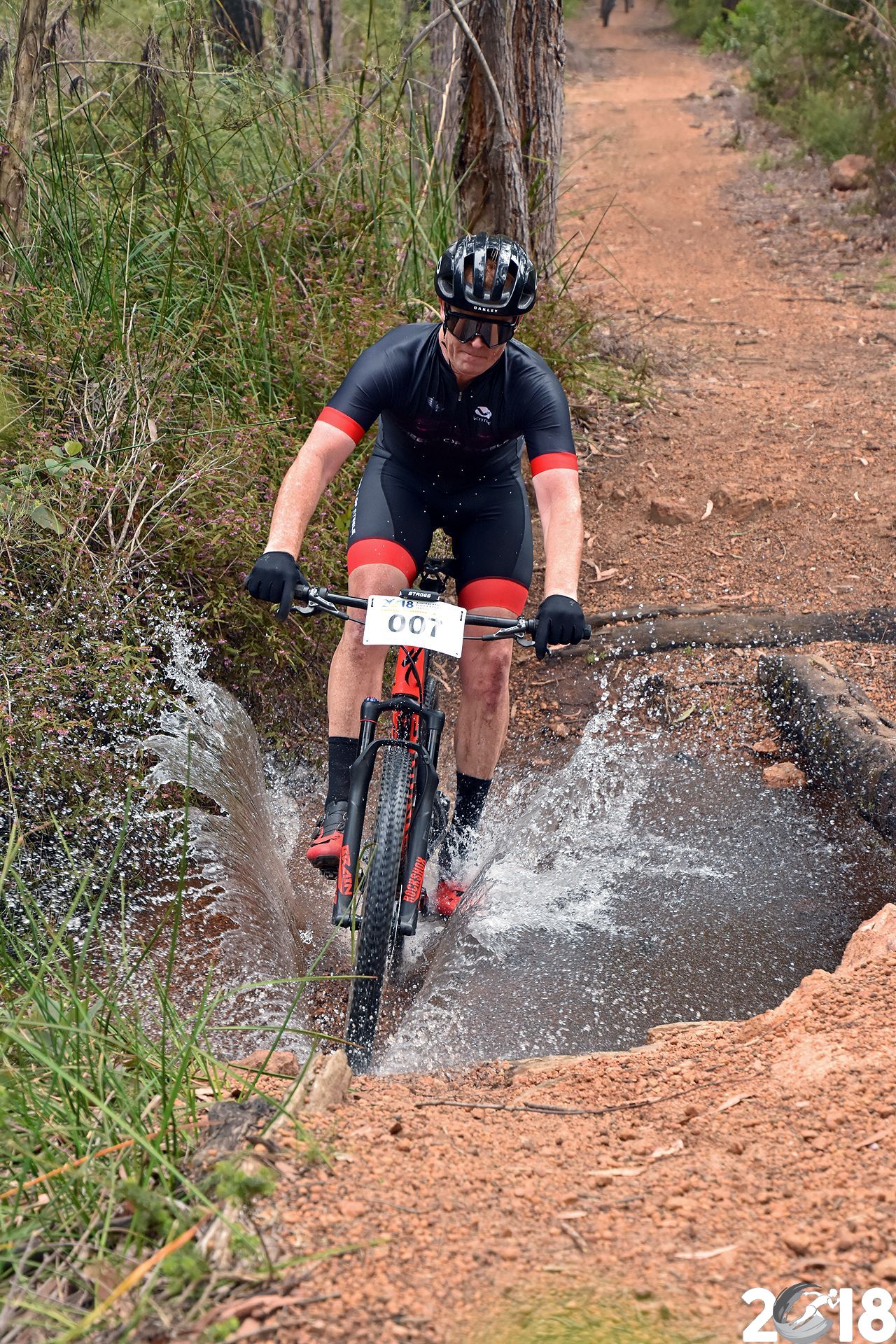 ENTER MOUNTAIN BIKE NOW!
Age Requirements
Age determined at 31 December 2022
Minimum age 30 years
Age Groups
Male: 30-34, 35-39, 40-44, 45-49, 50-54, 55-59, 60-64, 65-69, 70+
Female: 30-34, 35-39, 40-44, 45-49, 50-54, 55-59, 60-64, 65-69, 70+
Categories
Cross Country
E-Bike
Divisions
Masters 1 (male & female)
Masters 2 (male & female)
Masters 3 (male & female)
Masters 4 (male & female)
Masters 5 (male & female)
Masters 6 (male & female)
Masters 7 (male & female)
Masters 8 (male & female)
Masters 9 (male & female)
Number of Participant Requirements
Minimum number of participants required to conduct competition: 30 participants
Marrinup Forest Reserve via Dwellingup
Marrinup Road, Holyoake Western Australia 6213
Additional Information
All riders must hold an AUSCycling Race membership or licence. For more information on AUSCycling membership please visit AUSCycling memberships and licenses page.
Participant pays breakfast and coffee available at race hub from 7.00am.
Complimentary lunch and refreshments available at the Dwellingup Hotel following presentations from 1.00pm.
Mountain bike hire available from Waypoints by Dwellingup Adventures. Price to be determined.
About the Course
The course is 37.5 kilometres plus a couple of hundred metres of neutral rolling to the start line from the Dwellingup Trail and Visitor's Centre, which will serve as the event hub for rider registration and race briefing. With approximately 660 metres of elevation gain throughout the course, competitors are going to know they were in a race!
The Marrinup Forest Reserves via Dwellingup contain thick stands of Jarrah, riddled with trails, tracks and forestry roads catering to walkers, riders and even horse and carriage. The soil substrate is mostly bauxite, that ubiquitous pea gravel that makes Perth riding conditions so challenging at the best of times. Then there are some great sections defined with dark loamy soils that serve to embolden rider confidence.
The course includes several portions of the Munda Biddi track, forestry trails and plenty of single track including Dwellingup favourites Lolligobbler (contra-flow), Marrinup Loop, Back Door, Stylin' It Up, Ride Forrest Ride and POW Camp. Trail features include rock gardens, switch backs, creek crossings, log rollovers, berms and some lung busting climbs with pay back thrilling descents.
The trails are rated GREEN and BLUE. There are no BLACK trail elements within the course.
Hire bikes with both hardtail and dual suspension models are available from Waypoints of Dwellingup.
Rules
The competition will be conducted under AusCycling Mountain Bike rules.
2019 Australian Masters Games – Adelaide
Stay up to date
Receive all the latest Australian Masters Games news delivered direct to your inbox.