The Crows are ready for anything at the Games
Date published: October 6, 2019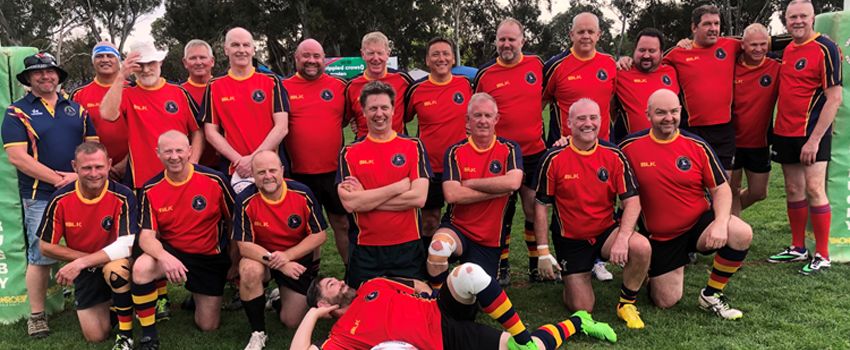 The Crippled Crows are a diverse team of characters brought together by their love of rugby union. At the 17thAustralian Masters Games they will go head to head with friends and foes, many of whom they have been competing against for many years.
The group are a community team for anyone who is keen to come out and have a run and boast competitors up to 70 years old. The team competes across Australia, but actually began as an international Golden Oldies competition side in the 1980s, a competition the team plans on competing in again next year.
Fifty-five-year-old Marty Green was pumped to get the Games going to play with his beloved team.
"The thing about the Crippled Crows is it gives guys like me a chance to keep playing the game they love, even if they probably should have retired 20 years ago," Green joked.
As the Crows prepared for kickoff players were having a laugh and conversating about everything from A to Z, even fraternising with competitors on other teams.
"It's just great to be able to come out here and go against all these guys you've known for years and enjoy the social side of things," Green said
The team gathered together to do a shot of port before their first game, which is a tradition of sorts for the community team, a pre-game toast to fun, friendship and fraternity.
The Rugby Union competition concludes on Sunday at Baily Reserve.
Stay up to date
Receive all the latest Australian Masters Games news delivered direct to your inbox.