Shooting – Revolver & Pistol
Overview
DATES
Saturday 23 April – Sunday 24 April 2022
TIMES
Saturday 23 April
10m Air Pistol – Men and Women
Service Unrestricted
Service 25 yards
25m Standard Pistol
Sunday 24 April
10m Air Pistol – Men and Women (cont. if necessary)
WA1500 Pistol
WA1500 Revolver
Centrefire
25m Pistol
Games Entry Fee
$115 per person or $105 per person for people aged 70+
(the above entry fees will increase to $145 and $135 respectively as at TBC 2022)
Please note: All transactions are subject to a PayPal charge (1.5% of total amount due +$0.30).
Further details available in the Games Entry Terms & Conditions.
Sport Entry Fee
$20 per event entered
Last Updated: 13/10/2021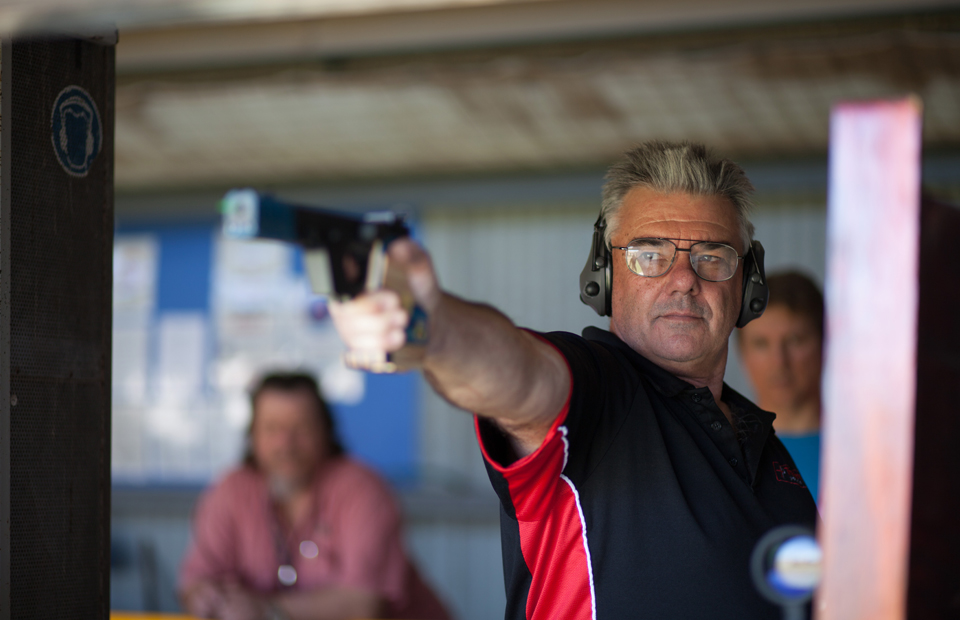 ENTRIES OPEN SOON
Age Requirements
Age determined at 31 December 2022
Minimum age 30 years
Age Groups
30-49, 50-69, 70+
Divisions
Men's, women's, mixed (see Overview for detail)
Number of Participant Requirements
Minimum number of participants required to conduct competition: 20 participants
Whiteman Park International Pistol Club
124 Jules Steiner Memorial Dr, Whiteman Western Australia 6068
Additional Information
Participants must be members of a club affiliated with Pistol Australia
Sunday night casual social event (all shooting sports combined) at no extra cost
Participants will need to show a valid firearms licence at registration
Rules
The competition will be conducted under Pistol Australia rules
2022 Australian Masters Games Enquiries
Click Here
Stay up to date
Receive all the latest Australian Masters Games news delivered direct to your inbox.