Plan the trip of a lifetime with All Sports Travel
Date published: August 5, 2020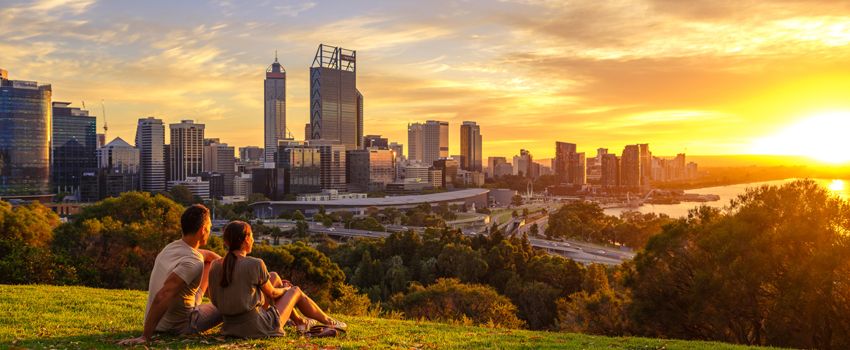 Australian Masters Games participants know only too well, it pays to chase dreams.
With that in mind, why not start planning for a dream trip to the perfect year round holiday destination – Perth, Western Australia for the 2021 Australian Masters Games.
To help deliver the trip of a lifetime, is Australian owned and operated boutique travel company, All Sports Travel, appointed as the official travel partner for the Games.
Specialising in sporting group and event travel, the professional and friendly team of travel consultants from All Sports Travel are well placed to cater for teams and individuals across the Games program which will feature 50+ sports.
"It is a complex task, creating tailored itineraries for individuals and teams of various sizes," Games general manager Kirsten Drower said.
"We feel lucky to have All Sports Travel on board to look after our Games participants, taking care of their sport specific travel needs and ensuring they enjoy all that Perth and Western Australia have to offer."
"Who needs international travel, when you've got a destination like Perth right here in your own backyard?" laughed Kirsten.
All Sports Travel, who successfully delivered the travel program for the 2019 Australian Masters Games, are looking forward to the 2021 event.
CEO Andrew Growcott said, "We are so excited to again be partnering with the Australian Masters Games in 2021.  Perth is such an incredible city and the gateway to some extraordinary and unique experiences that we can't wait to showcase to Games participants."
Click here to find out more.
The 2021 Australian Masters Games are renowned for the social program and the destination adventure, almost as much as the sport. A mass participation event, the Games are open to all – there is no qualification criteria, other than meeting the minimum age requirement which in most sports is 30 years.
The Australian Masters Games is owned by and is a key program of the Confederation of Australian Sport's 'Sport for All' platform. UniSport Australia is appointed to deliver the event.
The 2021 Australian Masters Games is supported by the Western Australian Government through Tourism Western Australia.
Stay up to date
Receive all the latest Australian Masters Games news delivered direct to your inbox.