Picture perfect scenes at West Lakes for the start of water sports
Date published: October 10, 2019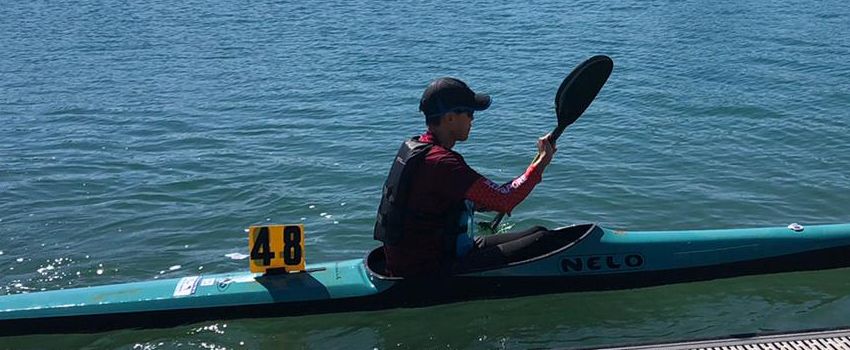 With not a single cloud in the sky, the conditions could not have been better for the first day of competition at the Ramsay Regatta Course at West Lakes.
Many commented on the conditions stating it could not have been 'more perfect out there'.
While everything looked to be according to plan, there was a small panic for Singapore resident Shi Hao Kwok, who only arrived the night before his race took place.
"I wasn't too nervous about making the event. I was a little more nervous about if I had a boat or not," Kwok laughed.
"I obviously could not bring my own equipment, so it was great that the Australian Masters Games were able to supply me with one."
Competing in his first Games, Kwok is excited for his first time in Australia stating that the conditions are a little different to what he is used to in over in Singapore.
"I have never paddled in cold water like this, it is a really brand-new experience for me. In Singapore we can only paddle in the reservoir and the water that we are in is not so clean, a lot of it comes from the canals and drains so sometimes you have to battle a bit of rubbish as well," Kwok said.
"This set up that the Australian Masters Games have provided is really fantastic."
Kwok heads home on Sunday after competing in one more race in the beautiful conditions.
Stay up to date
Receive all the latest Australian Masters Games news delivered direct to your inbox.