Old dogs, new tricks. 'The Fossils' trying Bocce for the first time
Date published: October 11, 2019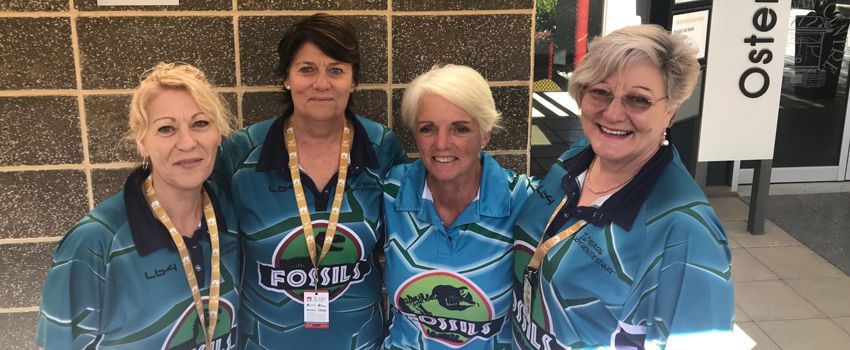 When the indoor netball competition was cancelled, it looked like "The Fossils" were not going to be able to compete at this year's Australian Masters Games. However, the group didn't let that get them down, and signed up to play bocce, a sport they'd never played competitively before.
"We chose bocce because we figured it was one we didn't have to train very much for," laughed Gold Coast's Deb Schinkel.
Schinkel played her first ever round of competitive bocce today and managed to take out a win in the opening match at the Fogolar Furlan in Adelaide's East.
Deb and her friends (Robyn Carson, Heather Warncken, and Catherine Farrell) have been playing Netball together for more than 20 years, and this is their 21st appearance at the Masters Games, albeit their first time off the netball court.
Schinkel credits the social side of the games as the reason that the girls couldn't take a year off.
"We've made friends here after so many years, we've got so many friends" Schinkel said, "and gets all of us back together for a week, just the girls."
'The Fossils' are spread throughout Australia, from the Gold Coast to Murray Bridge and Bordertown, and so the opportunity to get together for the Games is something that the entire team cherishes.
The team stood out at the bocce venue, dressed in matching shirts and cheering loudly from the sidelines. The event is held in a fantastic spirit and great sportsmanship is shown by all teams in the busy schedule of games.
The appeal of the Masters Games is clearly on display. As Schinkel says, it's all about, "catching up with people, playing some sport and a lot of laughter."
Stay up to date
Receive all the latest Australian Masters Games news delivered direct to your inbox.