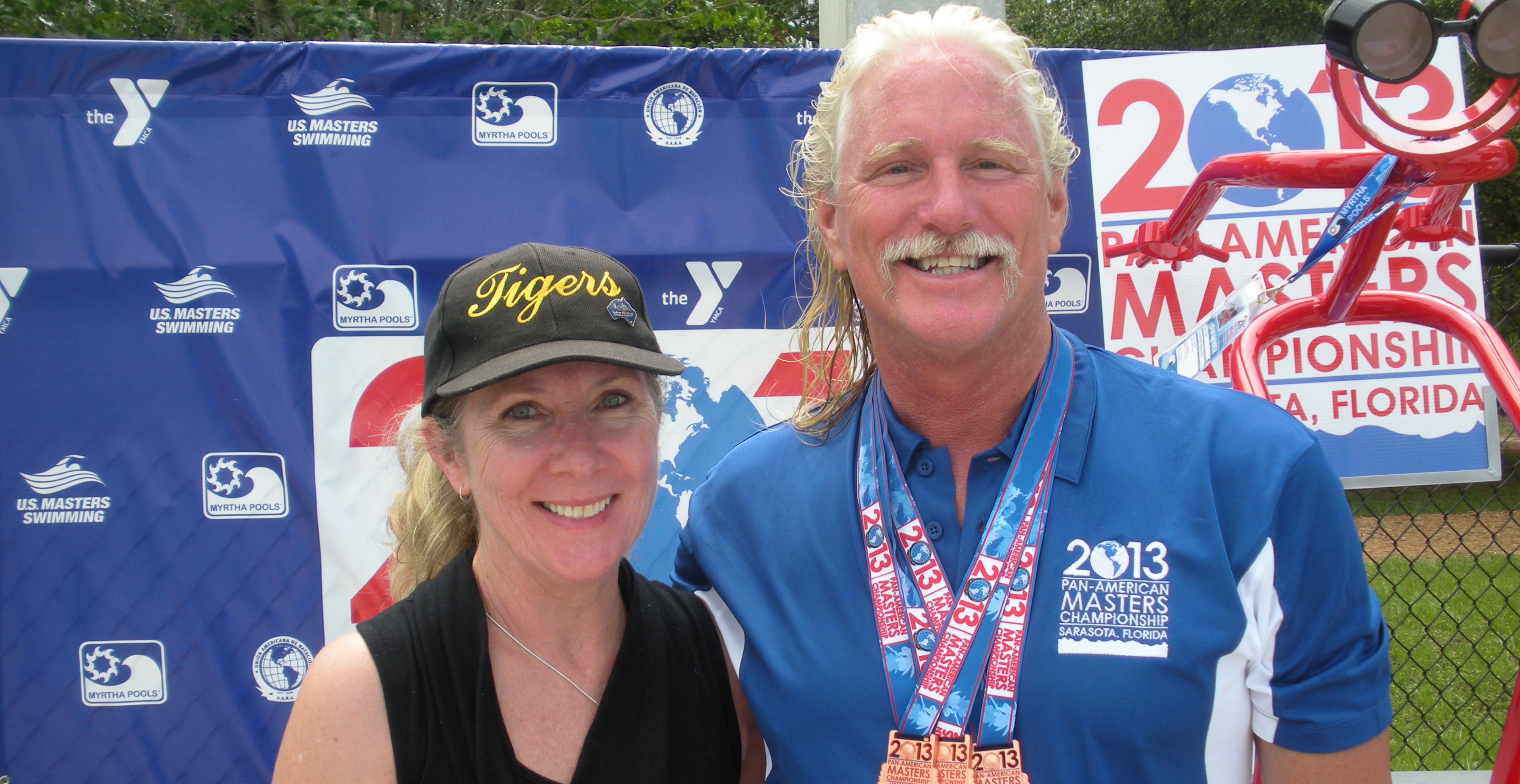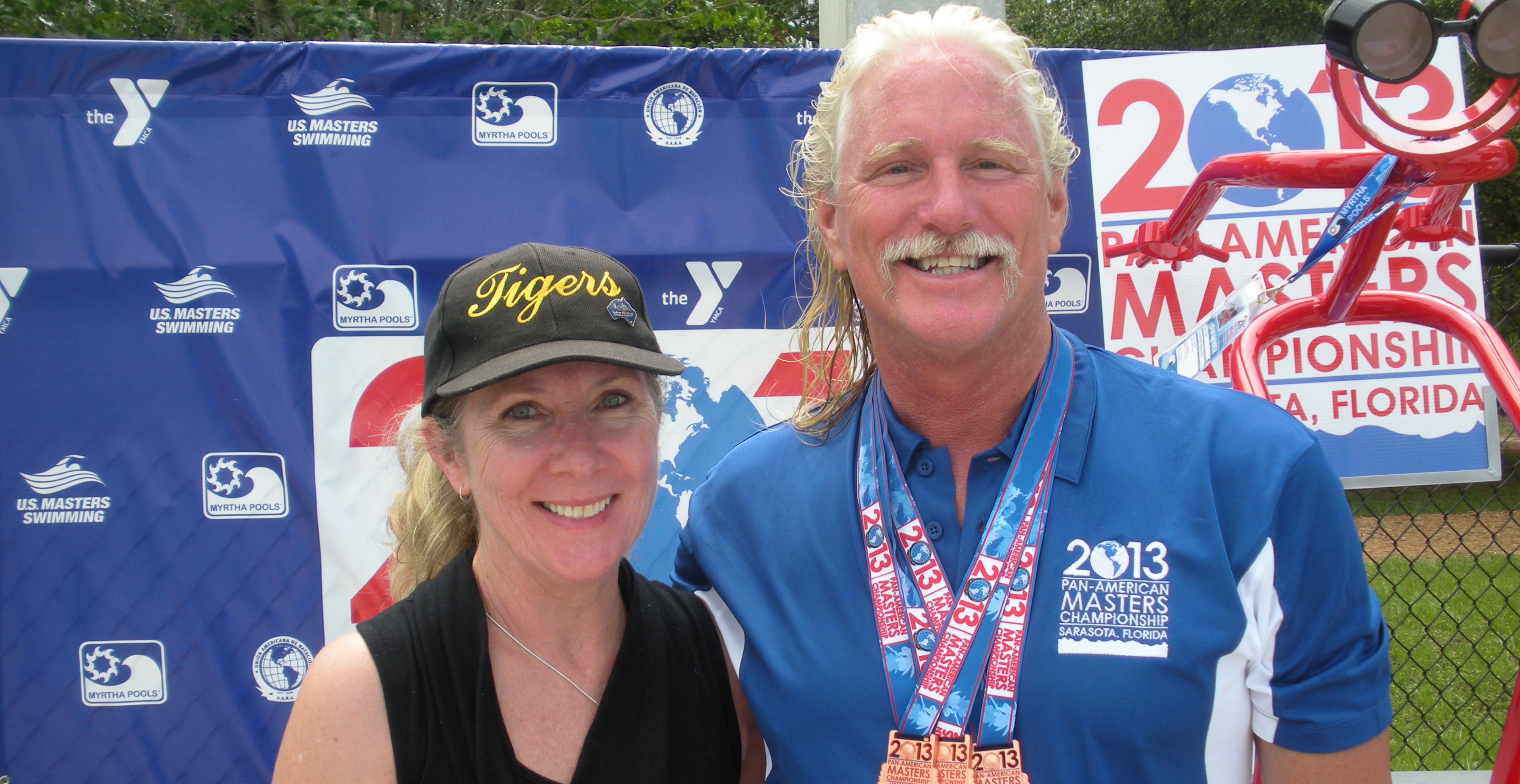 Date published: April 8, 2021
Meet John Mangrum; athlete, swimmer, husband, hero.
John Mangrum (58) is an athlete, swimmer, husband and hero.
Overcoming many obstacles throughout his life, John gets up each day and chooses to put his health first.
In September 2020, John fractured his back in a work accident, fracturing and crushing both his T7 and T8 vertebra. Not realising the severity of this injury, John went on with his everyday life; it took more than three weeks for the diagnosis.
Once diagnosed, John refused surgery and instead worked closely with his doctor, physiotherapist and personal trainer. Through a daily workout routine, incorporating swimming and stretching, John returned to competing  for his swim club, the Geelong Catfish, just five months post-injury.
"Using Swimming as part of my rehabilitation was lifesaving," said John.
2021 will be John's sixth Australian Masters Games, and he has taken part in Masters Games around the world since 1988.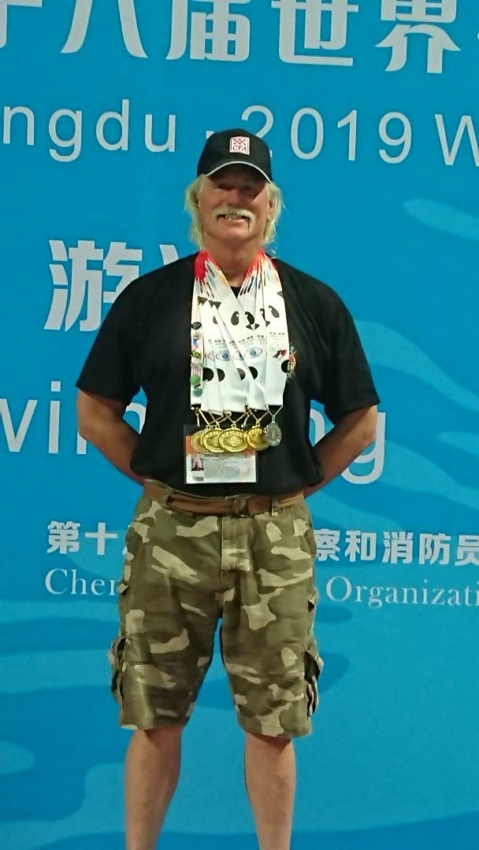 Originally from Raleigh, North Carolina, John resides in Anakie, Victoria, with his wife, Deborah.
Deborah and John have a unique story of how they got together, and it was all thanks to masters sport.
In 2002, they met at the World Masters Games. After many years of travelling back and forth from the US and Australia, John popped the question, and they got engaged at the 2009 Australian Masters Games in Geelong. Married later that same year in October, John and his new bride Deborah, flew to Sydney to compete in the 7th World Masters Games, winning bronze for Water Polo.
"It was the weekend after we got married, so not a bad wedding present," John said.
Now settled in Anakie, Victoria John joined the Country Fire Authority (CFA) Anakie Brigade and he now represents the CFA in the Victorian Police and Emergency Games and Australian Police and Emergency Games. In 2019 he was one of 40 athletes representing Australia in China at the World Police and Fire Fighter Games. John took home four gold and one silver medal.
John has jumped over many hurdles, and he chooses health and fitness every time.
"I know there are dark days, I have seen them, but I like to remind myself that there is always someone out there worse off than me".
"I am a volunteer firefighter because I can help my fellow man by being able to do what others can't," said John
In 1997, John found out that he had the Windowmaker Blockage in his heart which he was lucky to survive. He was competing in the North Carolina Dixie Zone District Swim Meet in his home City of Raleigh, North Carolina, and something didn't feel right.
Although he was able to finish his races, it wasn't until a few days later that John took himself to the doctor, where they discovered the severity of his blocked arteries. John went on to experience 14 heart blockages which were treated by 11 stents to date. Even though John has had a very healthy lifestyle, family genetics plays a big part and by keeping fit and healthy he is able to stay a head of the game.
"John said that he is a nice guy and likes to help people. He hopes that his story inspires others to put their health first and choose an active and healthy lifestyle."
John is most looking forward to coming to Perth to compete in the Games, connect with old friends and meet new ones.
He said that competing in the Australian Masters Games gives him a goal to work towards, and competing on the day is the satisfaction of achieving those goals.
"I am looking forward to exploring Perth, seeing the new Museum, learning about the natural history of the area and the aboriginal culture," said John.
"Watching my fellow older athletes compete gives me the inspiration to be able to do what those masters athletes are doing when I'm that age." John said.
Competing in masters sport is a great way to stay fit, meet new people, connect with old friends and put your health first. The Australian Masters Games is not about being the best; it's about taking part and getting active, having fun and seeing more of your own back yard.
Stay up to date
Receive all the latest Australian Masters Games news delivered direct to your inbox.