Last leg nail-biter kicks off Lawn Bowls competition with a bang
Date published: October 6, 2019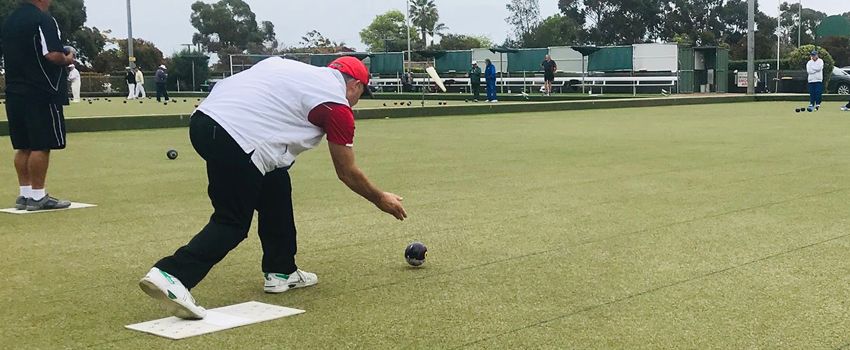 It's the last leg, scores are tied at 16 apiece, then a fiery throw knocks the jack out to the back of the green, unguarded, and open for attack. What do you do?
That was the situation faced by South Australia's Ian James and Barry Fry in the final leg of their opening match of the Australian Masters Games earlier today.
With the pressure on, Fry delicately rolled the balled down the other end, taking the closest spot. Then, with the final throw of the game, the opposition's ball was just a little too accurate, striking the kitty and ricocheting it closer towards Fry's ball, giving them the win.
It was a nail-biting finish to one of a handful of close games taking place at the picturesque Marion Bowls club on the opening day of competition.
For the victorious Ian James, the incredible win was the perfect way to start the competition, which includes two days of group play before the final rounds.
"The jack changed a bit through the last end, but we were lucky enough," said James.
"It was a great game, they're very good players."
When asked about the chances of a medal for himself and Fry, James said, "We'll see how we go, we've got another tough game next game – if we get through that one we might be a rough chance."
James and Fry normally play at Happy Valley in South Australia, and this is their second time competing in the Australian Masters Games.
The pair are hoping for some similar results in their next few games but think a few less stressful finishes would be nice.
Click here to watch Barry Fry and opponent John Munro's deciding bowls of the heated final leg.
Stay up to date
Receive all the latest Australian Masters Games news delivered direct to your inbox.