John Holland shares his Dragon Boat Racing Journey| OYTG
Date published: October 13, 2022
One Year to Go Launch Function – Australian Masters Games 2023
John Holland shakes his head and laughs when he mentions he is chair of the Australian Dragon Boat Federation.
In 1999, he was president of Squash Australia. But he wanted to "try something different" and escape sports administration.
"I thought about trying rowing, but I knew someone in dragon boats, so I joined that so I wouldn't get involved in administration," John said.
"Now I'm the chair, so that didn't work out very well for me. I can't help myself.
"It is a great sport, good fun, and great for keeping fit, especially for us old bones."
The same year John opted for a drastic change of sport, Adelaide hosted the seventh version of the Australian Masters Games. Competing in dragon boat racing on the Torrens only fueled his passion.
He has since been involved in all five Games held in Adelaide and motivation for next year has risen given the event is just 12 months away.
Torrens River won't be the venue for dragon boat racing, however, as the growth of the sport prompted the move to West Lakes. It is now the biggest participation sport in the Games with more than 1000 entries.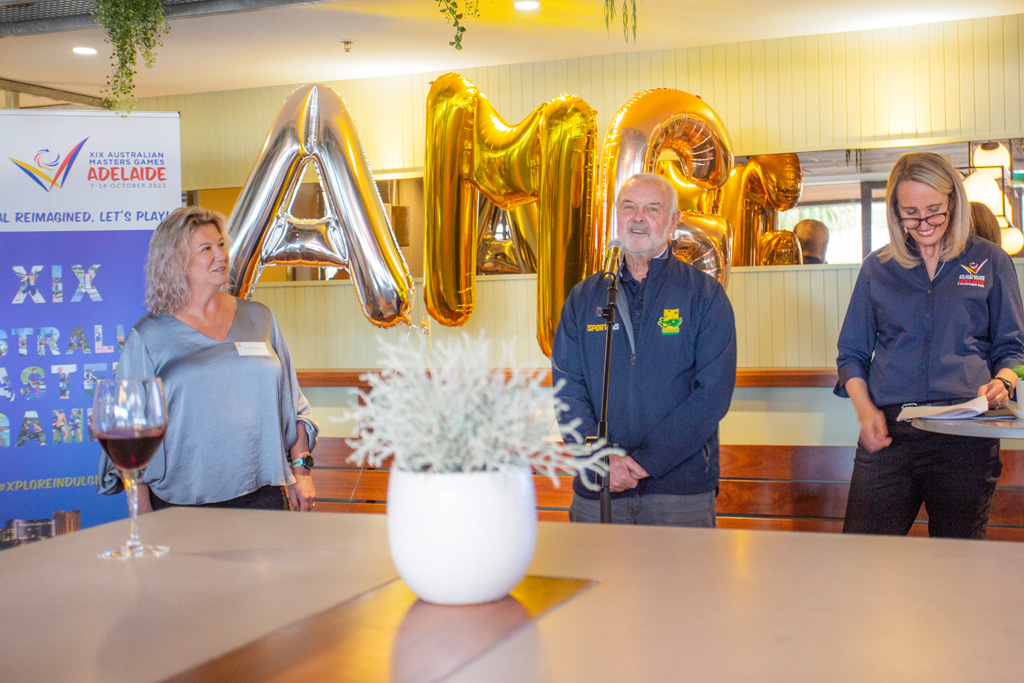 "It's a true team sport," John said. "Most sports like football or cricket, or whatever, you become the centre of attention.
"In dragon boating, you're all one in the boat. People join it who don't want to stand out in the crowd, so we get all types.
"We get lots of women because there is no focus on them."
The impressive magnitude of the dragon boat competition at the Games does not surprise John, given there are regattas every three or four weeks in Adelaide with up to 500 people in attendance.
John, a coach at the Adelaide Combined Dragon Boat Club at Port Adelaide, said his club had 86 members and noted it was just the start of the season.
"We cater for everyone and 25 per cent of the members just want to have a bit of fun and paddle to keep fit," he said.
"The rest of them are serious and we are the only club with a junior crew. We have 27 juniors and they are all good kids.
"The Masters Games are very special for me because that is where I did my first competition."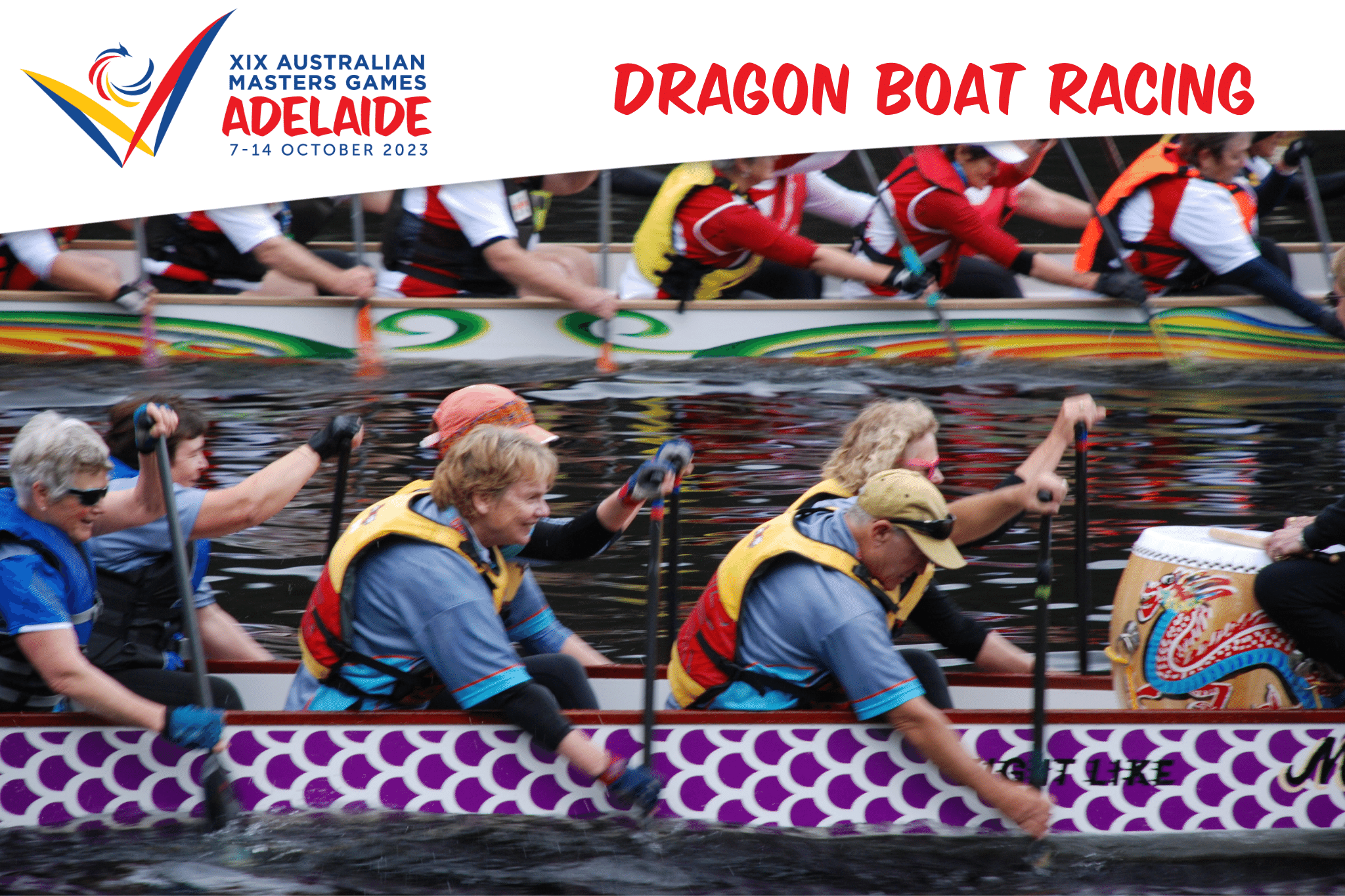 Stay up to date
Receive all the latest Australian Masters Games news delivered direct to your inbox.