Joe Corcoran, heart of the petanque community
Date published: May 17, 2021
Our April National Seniors Australia Stories of Triumph winner is Joe Corcoran, nominated by his wife Stephanie, two first time Australian Masters Games competitors this year.
Joe and Stephanie took up Petanque 24 years ago when a flyer from the Subiaco Petanque Club landed in their letterbox inviting them to try the sport. Upon closer inspection, they realised that they had been enjoying something very similar at barbeques and beach picnics with their family for years in the form of a recreational bocce set, and Petanque competitions quickly became a regular fixture in their lives.
In 2014 Joe woke one morning to discover that he had gone completely blind in his left eye, after suffering a stroke. Despite the challenge of only having sight in one eye, he has continued to excel at the sport, competing regularly and representing WA at many competitions.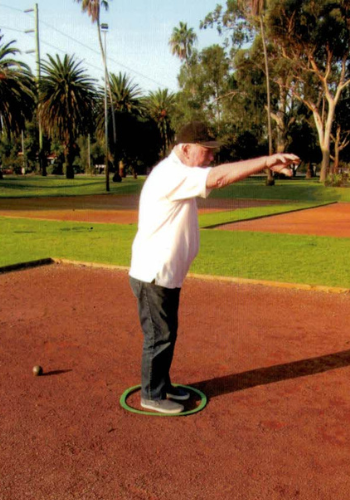 He is also a valued member of, and contributor to, the Petanque community, having held the presidency of the Petanque Federation of Australia board for the past 7 years. Joe and Stephanie are looking forward to competing at their first Australian Masters Games, and we hope that they enjoy a game of beach Petanque on the white sandy shores of their Rottnest Island day trip.
Each month, our partner, National Seniors Australia will be giving away a Rottnest Island day trip to the best masters sport story.
If you have an inspiring story to share, we would love to hear it.
Stay up to date
Receive all the latest Australian Masters Games news delivered direct to your inbox.