Golden week for Victorian athlete Pramesh Prasad
Date published: October 12, 2019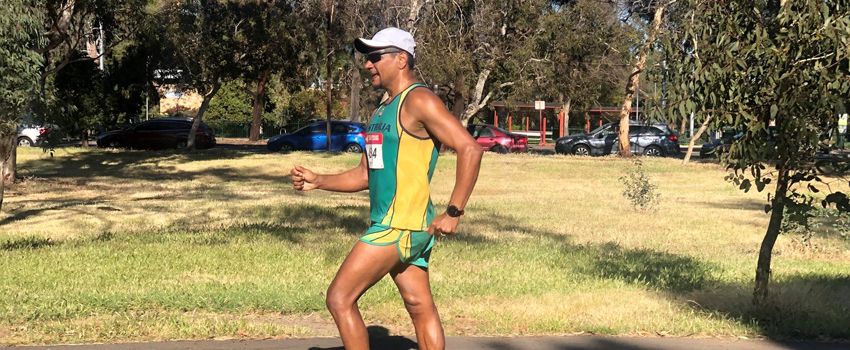 On the final day of competition Victorian Pramesh Prasad collected his final gold medal of the Games in the 10km race walk bringing his total medal haul to 12 – 11 gold and one silver.
Competing in 12 events including the 5km, 3km, 1500m and 10km walks, the steeple chase, long jump and the 800m and 1500m runs, Prasad took up athletics only five years ago after a 25-year break.
"I used to compete at international level when I was younger as a middle-distance runner and walker," Prasad said.
"During the period away from athletics, I was concentrating on my job and my family. I also became very overweight, reaching 125kg on the scales. Finally, I thought I have to do something about it and I started doing a bit of training and really enjoyed it. I lost over 40kg."
He shared some tips on how to get back into shape, after such a long break away from the game.
"Look after yourself, your body should be your best friend because if you don't look after your body, it won't look after you. Within 24 hours of the day, spend one hour by yourself and go for a walk, cycle, or play soccer- whatever you like. It will help a lot, make you feel better – you will have more energy, and a more positive outlook towards life".
Since re-commencing athletics, Prasad who acknowledges his wife and family as his biggest supporters, has competed in the World Masters Games, where he won three gold medals in walking events, and one World Athletics Championships where he finished fourth.
Adelaide turned on the weather for the final day of competition, with competitors around the venues happy with how the week has been run.
"It's been a great week, meeting and catching up with a lot of friends. I have found it particularly inspiring to watch the older generation of masters compete. If they can do it, I have no excuse as I am one of the younger competitors," Prasad concluded.
Stay up to date
Receive all the latest Australian Masters Games news delivered direct to your inbox.