Composure is key for Victorian gymnast Tabitha
Date published: October 12, 2019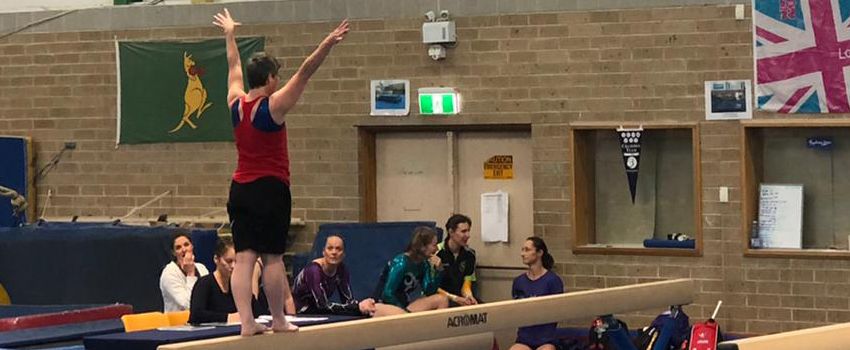 Marion's Fitness and Leisure centre was packed on the last day of the Australian Masters Games with many gymnasts putting their skills to the test.
One participant Tabitha Reed was a standout as she oozed composure as she took the beam.
The 51-year-old fell in love with the sport again after taking some time off in her adult life.
"I have been back in gymnastics for about 7 years now after having a break for the last 30 years, but I did it as a kid also," Reed said.
"Obviously things come up in life, but I just found that I really missed it so I seeked out where to start it up again and I haven't stopped."
Although Tabitha acknowledges that she has had to watch how her body has adapted to getting back into both training and competing, she has learnt her limits on how far to push her body.
"It's about sensibility I guess, you just need to know what you can do and what you can't do. It's important to have your body in best shape that you can before you go try something new," Reed said.
While the leisure centre was packed with all gymnastic equipment, Tabitha had her eye on the beams.
"I do prefer to do the beam. I excelled at it best as a kid and I still love it. Competing obviously adds another element to it because like today you have a crowd watching you but it's still exciting."
Tabitha is a veteran at the Australian Masters Games with this year being her fourth go around stating that the thing that keeps her coming back is the fun of it all.
"It's great to get a little squad together watch each other and everyone else compete."
Stay up to date
Receive all the latest Australian Masters Games news delivered direct to your inbox.