Brace yourself Adelaide, the Muppets are coming to town!!!!!
Date published: December 15, 2022

Brace yourself Adelaide, the Muppets are coming to town!
Perth-based Zoot, Animal, Gonzo, Sweetums, Beaker, Janice, Swedish Chef and Scooter are taking their act to South Australia and are full of enthusiasm to put on a good show.
No, not those puppets and their hilarious antics, but the Muppets softball team and its bunch of fun-loving characters from Perth are to contest the Australian Masters Games.
And they are already winners. The Muppets were the first entry for the Games in October 2023, jumping on the website at 7.30am Perth time on the day nominations opened to earn the honour.
This is their second foray into Masters Games action, inspired to make the trek interstate after claiming a silver medal – white gold according to team spokesperson Anahlise Logue – in the Perth Games last year.
"We had the privilege of playing with some Adelaide girls who had lost a few players to Covid and still wanted to play," Anahlise said. "We needed more players so they came over to Perth as honorary Muppets for the week.
"The Adelaide girls wanted us to come over next year, so we entered as soon as we could to make sure we were there."
Why the Muppets?
"I guess because we are a bunch of Muppets," Anahlise said. "We are a collection of unique personalities who come together to enjoy that space, we can just release from what we are doing in our everyday lives.
"And I guess it brings out that inner child. Some take it seriously, some don't.
"I'm not playing for sheep stations, but I do like to win, so I guess I have that competitive streak. (Assistant coach) Deb (Brannan and best known among the team as Beaker) doesn't like to lose, but she is the brains, the calming influence who keeps us sane."
Katie Whitehead, a great grandmother, is the captain-coach with the Muppet nickname Animal because she has a "hot temper". The team, whose logo is Animal holding a softball bat, includes Alana McDonald (Zoot), Chantelle Baker (Sweetums), Courtney Hetherington (Poogy), Leia Whitehead (Gonzo), Seach Hwee Goh (Scooter) and Tory Ludlam (Swedish Chef).
Then there is the balls-up bra, an Elmo-looking piece of clothing which must be worn in games by team members who have "done something stupid".
"I pretty much wear it every time I play," Anahlise said. "Carnivals are a way to let loose and enjoy the people, the surroundings.
"We just enjoy what we do and don't take things too seriously. I guess that is how I get to wear the balls-up bra quite a lot."
Softball is leading the charge with the highest number of nominations for the Australian Masters Games so far.
Unlike most sports at the 2023 games, there is a cap on entries for softball, so teams wanting to play need will need to confirm their names and lodge their entries as soon as possible, with teammates entering individually.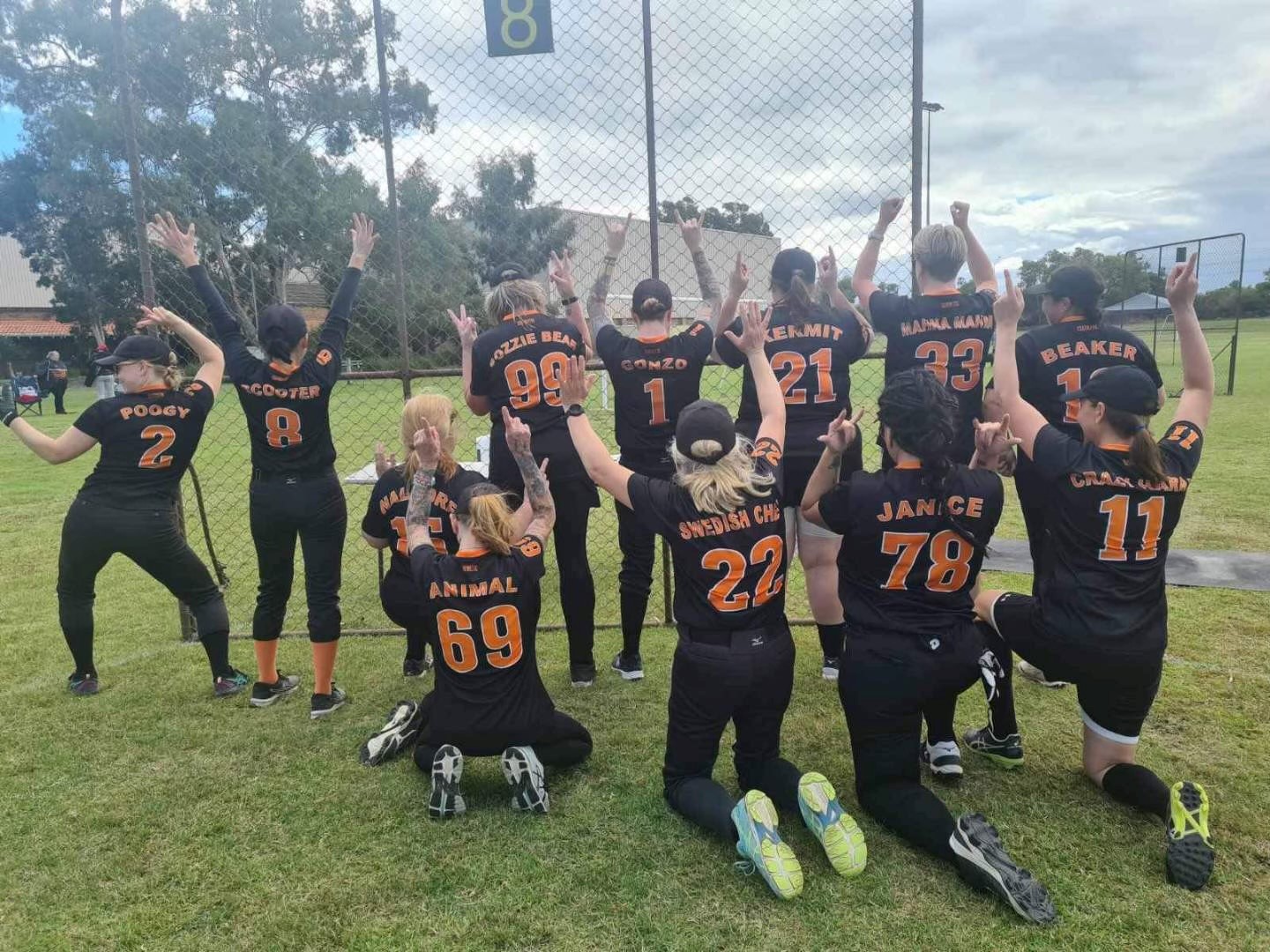 Stay up to date
Receive all the latest Australian Masters Games news delivered direct to your inbox.