Batten down the hatches as sailing comes to a close
Date published: October 10, 2019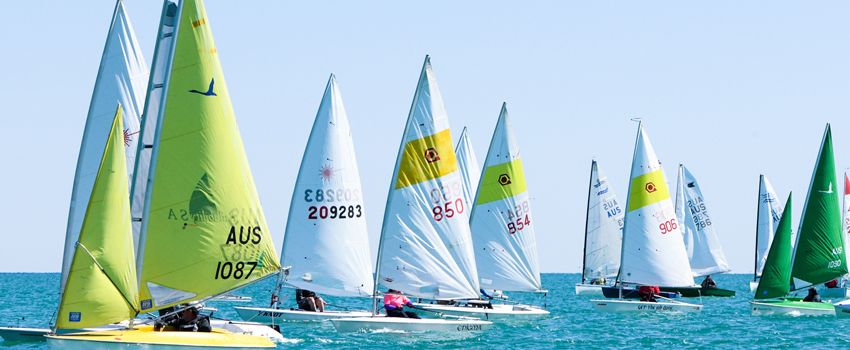 Sailing wrapped up today after three days on the water at West Beach. It went from cold challenging conditions two days ago, to picture perfect for the final day of competition.
Richard Blackwell from Victoria travelled over to South Australia with two others. Like those around him, he has been sailing for much of his life.
"I've been sailing for 25 years, and it's my first Australian Masters – I have really enjoyed it," Blackwell said.
"I took up sailing when my two daughters were growing up. I was looking at the sports available for the girls including netball, t-ball and other similar ball sports. However, we came across sailing and the girls decided to take it up, and it was at the same time, I also took it up."
Since then, sailing has taken Blackwell to the World Championships in England in 2014, as well as competitions in Poland, France, Germany and New Zealand.
"When you go out on the water in sailing, you don't think about anything else – there are no phones, you just relax. It's healthy competition. The beauty of this sport is that everybody just pitches in and helps, competitive in the water – but friendly. It's an escape from everyday life," Blackwell said.
"It's also great for kids to get into – it encourages responsibility. It's an independent thing, you can't have mum and dad shouting at you whilst on the water. It teaches you life skills as a young person – you fall in, you have to get yourself back up," Blackwell explained.
Even though sailing wrapped up today, other water sports are just starting, including Dragon Boat which kicks off its competition tomorrow at Scullers Reserve.
Stay up to date
Receive all the latest Australian Masters Games news delivered direct to your inbox.