90-year-old Keith McAlpine dives into his first ever Australian Masters Games on day one
Date published: October 5, 2019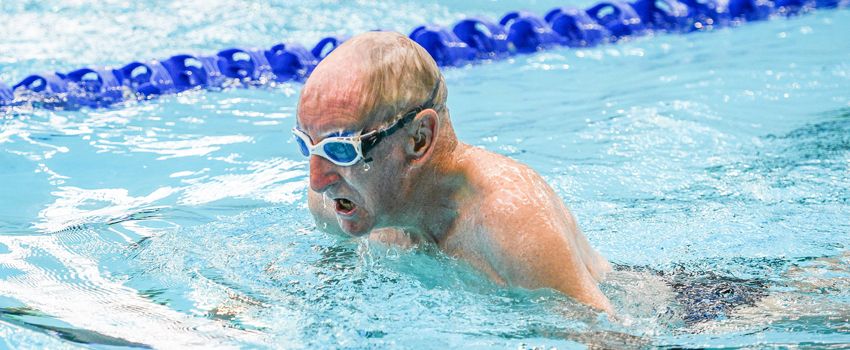 Ninety-year-old swimmer Keith McAlpine can now tick the Australian Masters Games off his bucket list. When registering for the Games he left the following note for organisers:
'I am 90 on 25th April and have always wanted to participate in the Australian Master's Games so I thought at my age I'd better just register and do it so I can tick it off my bucket list.'
All his life, McAlpine has possessed a love of swimming, health and fitness. He has been a member of Wanda Surf Life Saving Club for 70 years. However, it was the passing of his late wife in 2018 that inspired Keith to compete in his first ever Australian Masters Games.
"My wife and I were always active. Being active and setting goals was an essential part of our life," McAlpine said.
"Since she passed, I wanted to keep myself mentally occupied and I thought training for the Masters Games was a good way to keep myself busy."
Leading into the games, McAlpine was training two days a week and swimming 12 – 14 laps, each time, which has prepared him well for his busy schedule – he competed in the 50m and 25 breaststroke today and will take on the 50m freestyle and 25m backstroke over the next couple of days.
The Sydney native is joined in Adelaide by a support squad including his three adult children, granddaughter, niece and great niece, all who have travelled from NSW to cheer McAlpine on.
"I am fortunate to have so many wonderful family members around me in life, and here in Adelaide – to support me," McAlpine said with a smile on his face and a tear in his eye.
Stay up to date
Receive all the latest Australian Masters Games news delivered direct to your inbox.