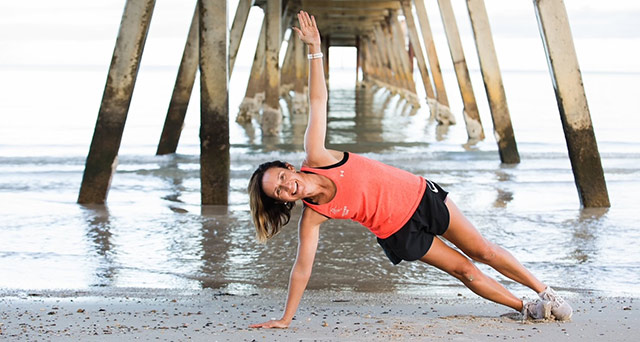 Date published: March 16, 2023
The Australian Masters Games is thrilled to announce we'll be working with ambassador Anna Liptak in the lead up to October's festival of sport, including programs for athletes and other activities.
The health, fitness and running coach, who was behind the award-winning documentary I Am Not a Runner, will also be taking part in the games in October.
I Am Not a Runner last year won the Best Inspirational Film and Best Sports Film awards at the New York Film Awards in 2022. The documentary has also just been awarded an Australian Sports Commission Award for Best Depiction of Inclusive Sport.
Over the coming months, Anna will be posting videos and keeping us all up to date with fitness ideas.
Anna's mission is to assist people across Australia to find contentment – less in how their body looks, and more in their bodies capabilities.
As one of South Australia's most respected personal trainers – and Personal Trainer of the Year last year – Anna works with people of all ages and all sports, to help them build confidence, belief in themselves and get fitter and stronger.
Anna also runs the marathon-focussed Adventure Time Travel, which organises trips for people to run the New York, Berlin and Paris marathons, along with other events.
During the Masters Games, Anna's documentary will be shown at the SkyCity Village in the heart of Adelaide, and will feature a Q&A with one of the participants. We can guarantee it will be inspiring, uplifting and motivational… but be warned, you might need to bring your tissues.
Watch this space, as we'll soon have a dedicated Australian Masters Games training program ready for you to take a look at, thanks to AnnaLiptak.com
We look forward to working with Anna, and having her support our athletes in the months to come!
To find out more about Anna and to register your interest in the training program, click here https://annaliptak.com/
Stay up to date
Receive all the latest Australian Masters Games news delivered direct to your inbox.