Get set to party in Perth
Date published: December 22, 2020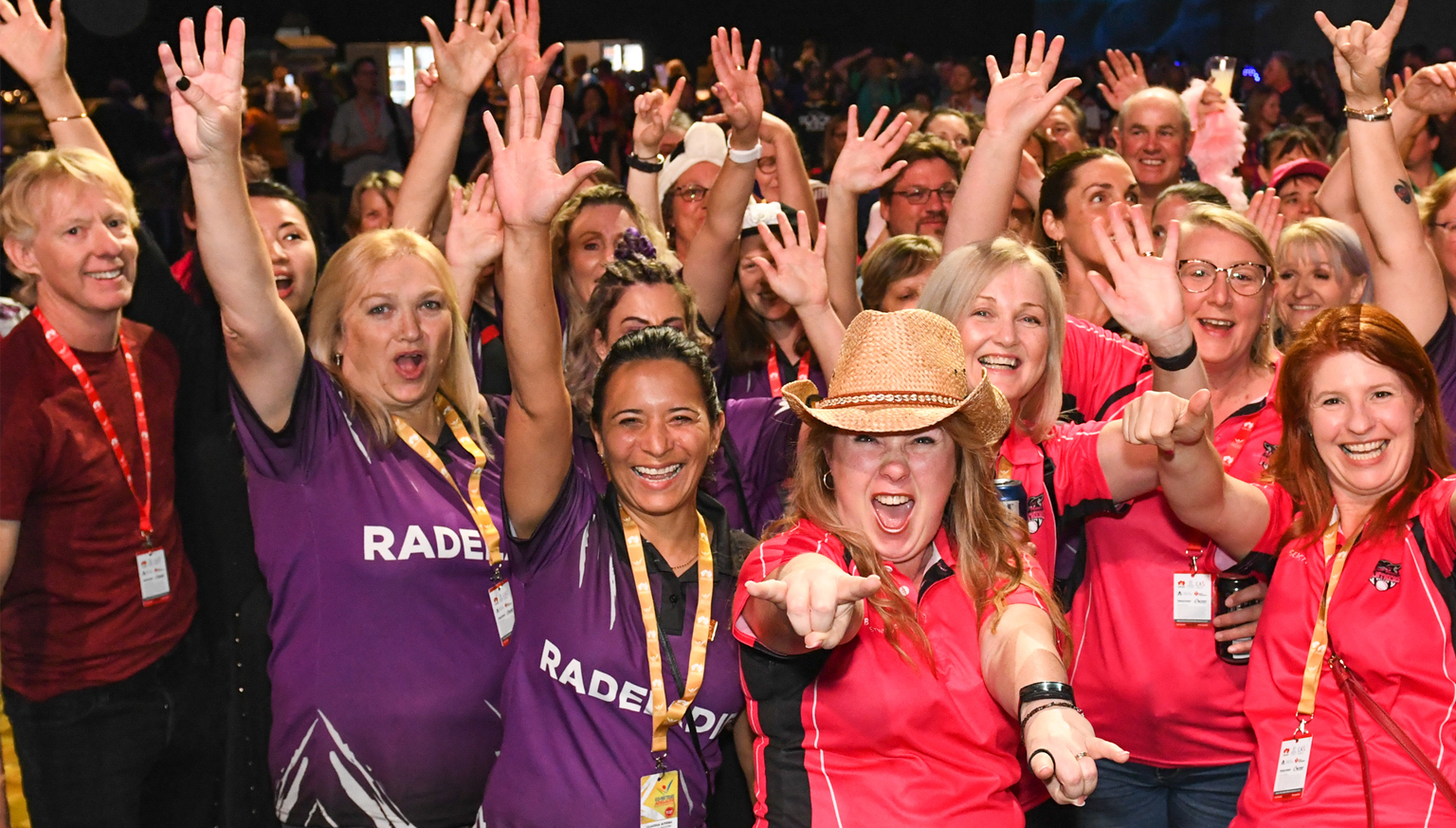 Play time in Perth will extend beyond the sports fields next October, with three iconic venues set to host the 8000+ Australian Masters Games participants for the opening and closing ceremonies, as well as a mid-week party:
Optus Stadium
Coast Port Beach
WA Museum Boola Bardip
To be held from Saturday 9 – Saturday 16 October 2021, the Australian Masters Games is renowned for its social program almost as much as the sports. While previous editions have delivered a social program based at a central Games Village, the 2021 program will be bigger and better than ever before with a unique West Australian twist.
And nothing says big like a 60,000 seat stadium.
When the siren sounds at Optus Stadium to kick off proceedings on Saturday 9 October 2021 it will be for the opening ceremony of the Australian Masters Games.
Games participants will get to walk on the hallowed turf in the traditional 'parade of athletes' at the iconic venue which was voted the Most Beautiful Sports Facility in the World in the Prix Versailles 2019 international architecture awards. And after the parade comes the party with live music to get the dance floor pumping, with the world class stadium as the backdrop.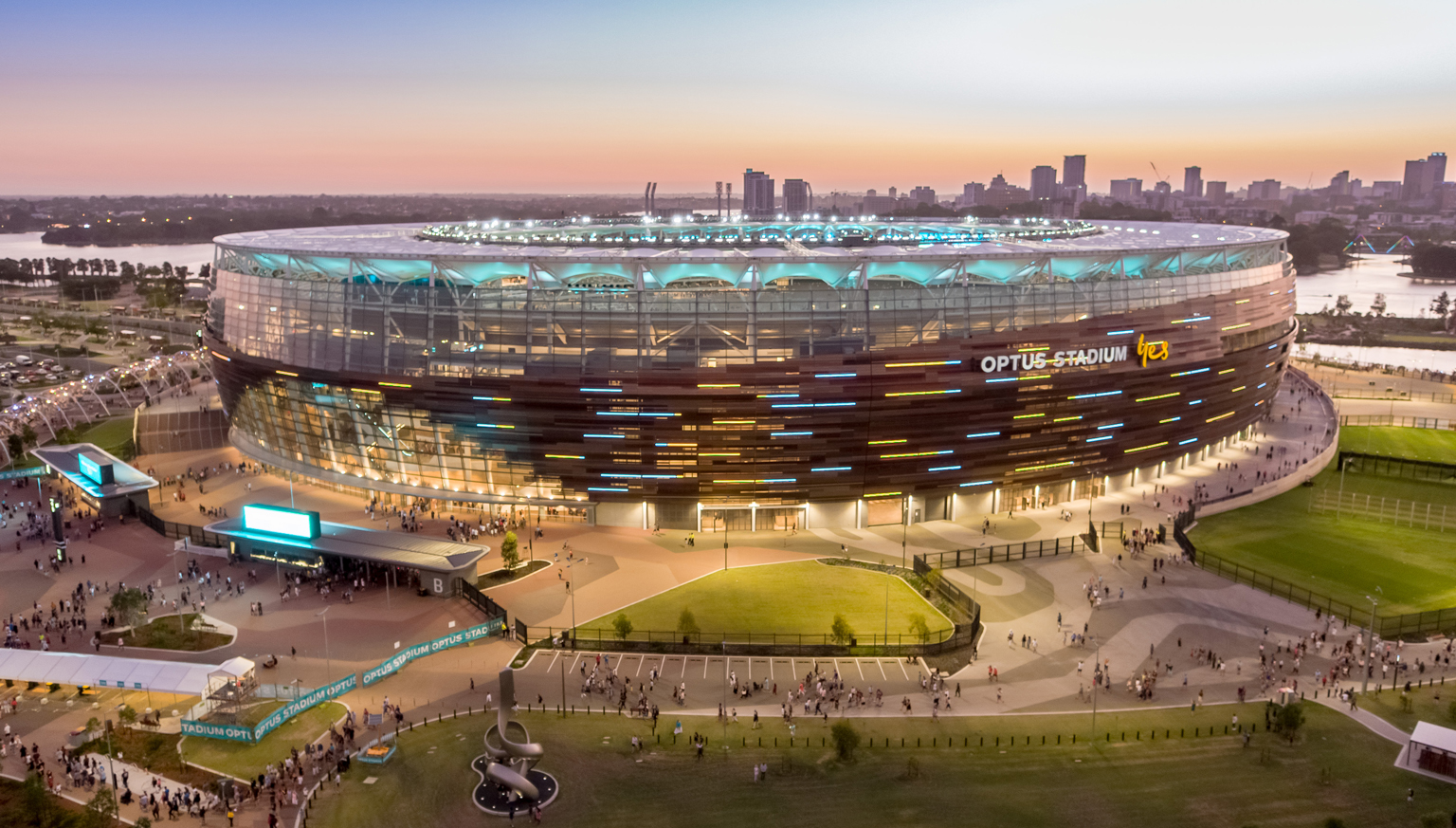 On Wednesday 13 October play moves from the stadium to the sand for a massive beach barbie at Coast Port Beach. Games participants will experience an unforgettable Indian Ocean sunset at the beach bar located in Fremantle – just one of Perth's pristine metropolitan beaches. Toes in the sand and a West Australian wine in your hand… now that's something to look forward to!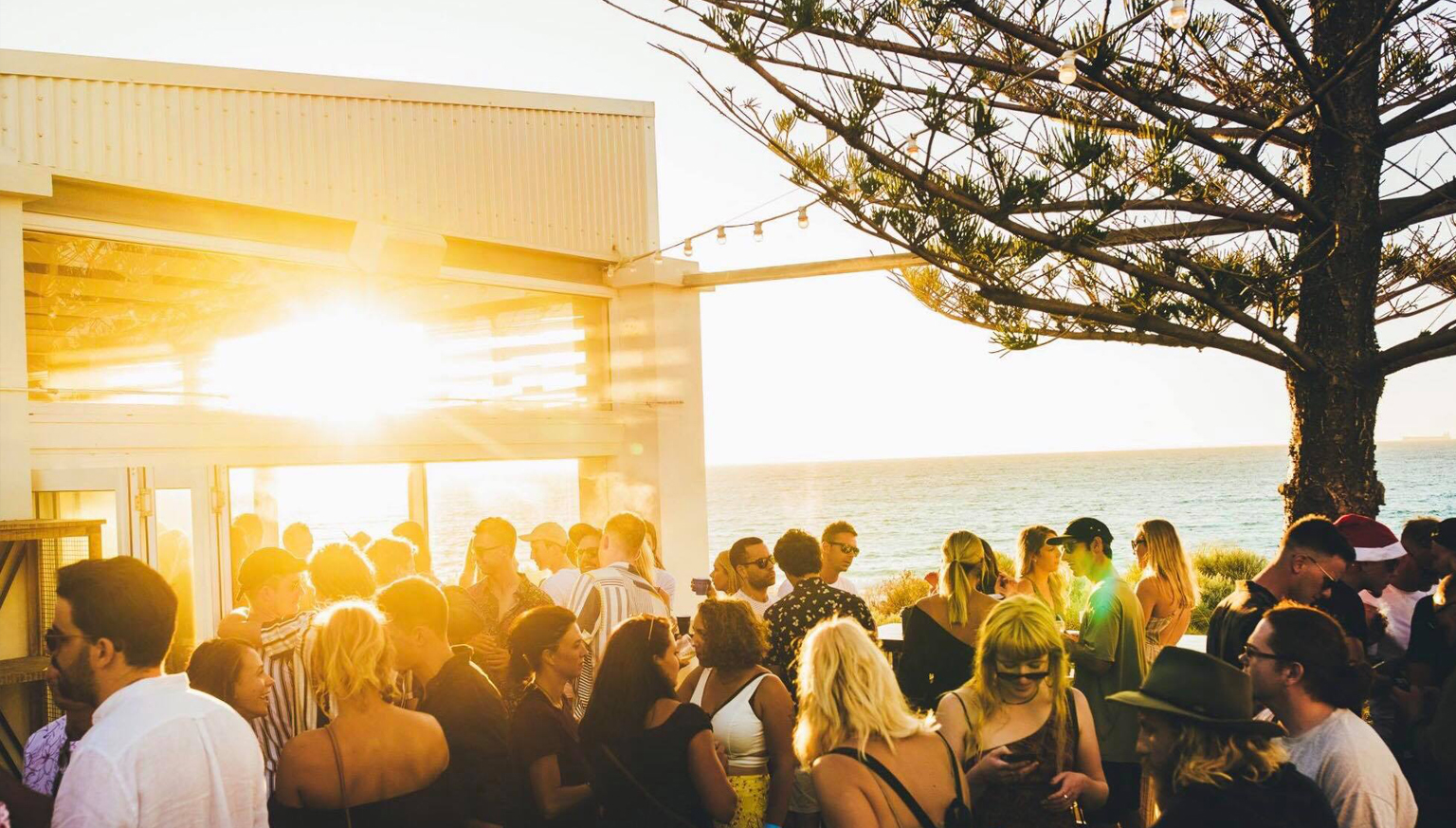 To close out the Games on Saturday 16 October, Games participants are in for 'A Night at the Museum' with the brand new WA Museum Boola Bardip to host the closing ceremony. But it won't be the museum exhibits coming to life, it will be the Games participants firing up after a big eight days of sport to ensure a Games send-off to remember!
Located at the heart of the Perth Cultural Centre on Whadjuk Nyoongar land, Boola Bardip means 'many stories' in local Nyoongar language. Games participants can choose their own adventure at the closing party – perhaps dancing the night away under Otto, the giant blue whale or maybe exploring exhibitions that showcase the rich diversity of Western Australia's cultural and natural heritage. This stunning new venue opened in November 2020 and is sure to be a highlight.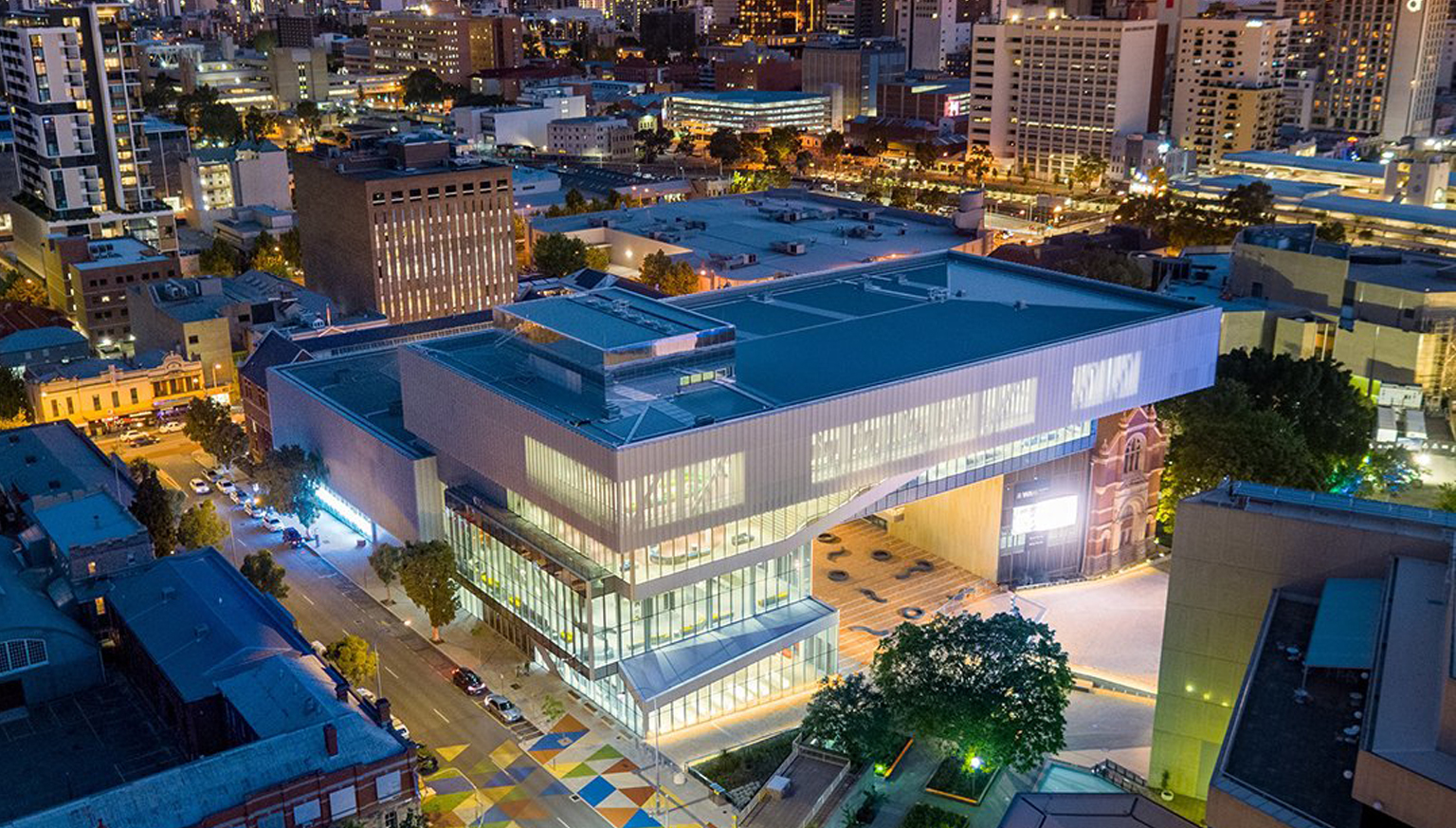 And while the festivities will take in more of Perth, there will still be a central Games hub delivering many of the important Games services as well as some social occasions.
Located right in the heart of Perth's CBD, "Games Central" as it will be known, will deliver:
the Games Accreditation Centre where participants collect their accreditation pass and Games kit bag;
a visitor information service;
a Games merchandise store (noting some satellite stores will also be in operation at sports venues);
a medal engraving service;
customer service desk and lost property;
plus we will be partnering with surrounding venues to ensure a distinctive social experience for every day of the Games. Watch this space for further updates!
Our travel partner All Sports Travel are available to assist Games participants with travel arrangements to Perth in 2021.  All Sports Travel have strong relationships with a wide range of accommodation suppliers in and around Perth and can find you the best place to stay for your preferred accommodation style and location, group size and budget. Get your planning underway here.
Stay up to date
Receive all the latest Australian Masters Games news delivered direct to your inbox.