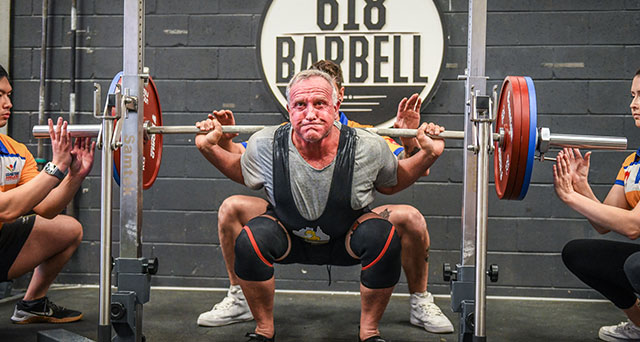 What is the 2021 Australian Masters Games?
In 2021 the Australian Masters Games (AMG) heads to Perth, Western Australia from Saturday 9 to Saturday 16 October 2021.
The AMG is one of the largest multi-sport events in Australia and has become well known for its festival style atmosphere that incorporates expansive sporting and social programs.
With an anticipated sport program of around 50 sports, the Games will aim to attract between 6,000 and 8,000 participants and approximately 2,000 accompanying persons.
We are looking for up to 1,000 volunteers to join us and assist in delivering a successful 2021 AMG.
What are we looking for in a volunteer for the 2021 AMG Volunteer Program?
We are looking for positive and team focused people who are reliable and willing to go the extra mile to make the Games a success!
There are also a number of minimum requirements that an applicant needs to meet to be considered for a volunteer position.
Requirements and Commitments
What are the requirements to volunteer?
To be considered for a volunteer role with the 18th Australian Masters Games, volunteers need to meet the following requirements:
Be at least 18 years old as at 1 October 2021 (except sport volunteers)
Be available for a minimum of three (3) shifts during the event (from 7 October – 16 October 2021)
Have completed the volunteer application form online (or in hardcopy if required)
Have read and consent to the Code of Conduct
Have the ability to cover all travel and accommodation costs
Be available to complete a volunteer interview in person or over the phone (if required)
Be willing to undergo a security background check
Be available to attend all training sessions (orientation, role-specific and venue training) between September – October 2021
Be available to attend uniform and accreditation collection between September – October 2021
What is the minimum and maximum age to be a volunteer?
Applicants must be at least 18 years old as at 1 October 2021 (except sport volunteers).
There is not a maximum age limit for volunteers.
I'm not available every day, can I still apply?
Absolutely! We appreciate all the volunteer assistance we can get! We do ask that volunteers try and make themselves available for at least three shifts throughout the Games.
Please note that exact rosters cannot be confirmed until September 2021
How many volunteer roles are available?
The 2021 AMG requires up to 1,000 volunteers across a large range of roles and venues.
When do applications open?
Event volunteer applications will open early 2021. Keep your eye out on the website, media pages and sign-up to our e-news for more information on these dates.
Sport volunteers will be recruited by each individual sport. Individuals interested in volunteering for a sport will be required to contact the Sport Convenor directly. More information regarding Sport Convenors will be released at a later date.
What types of volunteers are there?
Event volunteers refers to volunteers engaged in a role that is not directly related to a specific sport. Examples include Registration and Accreditation Assistant, Special Events Assistant and Operations Assistant. This category of volunteer consists of pre-Games volunteers which will be engaged in roles between April and September 2021 and Games-time volunteers which will be engaged in roles during the event period from 7-16 October 2021.
Sport volunteers refers to volunteers performing a role that supports the delivery of the sporting competition. Sport volunteers are recruited directly by the Sport Convenor managing each competition. If you have a particular skill and are interested in assisting with a sport, please select 'Sport' as your preferred area in the registration form.
What are the volunteer roles available?
Registration and Accreditation
Assist with administration and ensure the smooth operation and delivery of registration and accreditation services for the event and participants.
2021 AMG Roles
Registration and Accreditation Team Leader
Registration and Accreditation Assistant
Workforce
Assist with general workforce support services.
2021 AMG Roles
Sport
Assist with each individual sport to ensure the competition is delivered to a high standard.
2021 AMG Roles
Sport Assistant (Only required if specific sport can't source volunteer)
Sport Liaison Officer
Operations
Assist with operations and logistics for the bump-in, event delivery and bump-out periods.
2021 AMG Roles
Operations Team Leader
Operations Assistant
Media and Marketing
Assist with delivering media and marketing support services prior and during the event.
2021 AMG Roles
Media Team Leader
Media Assistant
Journalists
* Other roles as directed by the Marketing Manager
Special Events
Assist with event support services and ensure the smooth delivery of all 2021 AMG events.
2021 AMG Roles
Special Events Team Leader
Special Events Assistant
Participant Services
Assist in the provision of athlete and spectator services across various locations including Perth Airport, the Games Village and various sporting venues. Participant Services will ensure a positive experience for all event guests.
2021 AMG Roles
Participant Services Team Leader
Participant Services Assistant
I have been asked by a Sport Convenor to apply to be a sport volunteer for the Games, but I can't find where to apply online. What do I do?
First and foremost, please check your email. Your Sport Convenor will send through the link to the online application for you to complete. If you have not received this email, please contact your Sport Convenor directly.
Why do you require my personal information?
Personal information is collected to review an applicant's skills, experience, availability and suitability to be part of the 2021 AMG Volunteer Program for the 2021 Australian Masters Games. It is also important that we have all your contact details so that we can get in touch with you and keep you informed on your volunteer journey.
How do I know if my application has been received?
You will receive an acknowledgment email confirming that your application has been received. Some email providers have automatic filters that send mail from unknown persons to a junk folder. To avoid missing correspondence from us, please remember to check there too and update your mail settings to accept emails from us.
Can I apply with a friend and/or family member?
All applicants must apply online individually. We are unable to accept joint or group applications. We are certainly keen for you to encourage your family and friends to apply too. We will try to accommodate your requests to work with friends/family, however it's not possible to guarantee you will be doing the same role as your friends/family. During the application process you can provide details of another person that you wish to volunteer with.  Please also talk to us about this during your volunteer interview.
When will applications close?
Volunteer applications will close on Friday 30 April 2021 at 11:59PM AWST.
What should I do if my contact details change after I apply to volunteer?
If your contact details change after your initial application, you should log back into your volunteer account and update your details.  We will communicate regularly with you on important aspects of the program, such as your volunteer interview timing, volunteer role offer, training, roster, uniform and accreditation collection and any other 2021 AMG updates.
My situation has changed and I can no longer volunteer. What should I do?
We appreciate that despite your best intentions, sometimes circumstances do change. To ensure we can provide other volunteers with the opportunity to volunteer, it is important that you inform us as soon as possible. If you do need to withdraw from the 2021 AMG Volunteer Program at any stage, our preference is for you to email us at amg.volunteer@unisport.com.au
What are the benefits of being a volunteer?
The 2021 AMG will provide volunteers with:
Special event invitations (age restrictions may apply)
Training including orientation, role and venue specific training and associated training resources
Recognition and profiling in 2021 AMG e-newsletters
Workforce break area – an area to relax, rejuvenate during their break or before/after their shifts
Catering – complimentary meals and refreshments during shifts over 5 hours
Official volunteer uniform and accreditation
Exclusive competitions and giveaways
Behind-the-scenes experiences at Games venues
New memories, friendship and FUN!
Will I be given everything I need to perform my role?
You will be provided with a volunteer uniform and accreditation pass which you will be required to wear at all times while performing your role. During Games-time we will also provide you with appropriate meals and refreshments during your shift (for shifts over 5 hours in length) and any equipment you may require.
We aim to support you as much as possible to perform your role to the best of your abilities with confidence.
Volunteers are unpaid members of the 2021 AMG Workforce Team. Therefore, as a volunteer you do not receive wages, fees, honorariums, tips, gratuities or reimbursements for the work you undertake for the event.
How will I be assessed for a volunteer role?
You will be assessed based on the information you provide in your application and through your interview. This includes aspects such as your motivation to volunteer, current/past involvement in sport, experience as a volunteer, experience specific to your selected role and your availability.
When will I know if I have been selected to be a volunteer?
The volunteer selection process is expected to take some time, and there are several steps to the process. We thank you in advance for your patience during this time.
Volunteer applicants who successfully complete their interview will receive a 'letter of offer' via email outlining their assigned role and venue.  Position descriptions, training information as well as uniform and accreditation distribution information will also be distributed at this time.
How do I accept my volunteer role?
Once you have received your 'letter of offer' please confirm your acceptance of your role via return email. You will also be required to confirm which dates you will be attending training and where you will collect your uniform and accreditation.
When will I receive my volunteer roster?
You will receive your roster which will include your volunteer role title, venue details, as well as dates and times for each rostered shift. Your roster will also provide the name and contact details of your supervisor.
We anticipate volunteer rosters will be confirmed in August 2021.
When will my volunteer shifts occur?
We are working with a very large number of roles and volunteers, so we ask you to be flexible with your shift days and times. Volunteer shifts will be available on weekdays and weekends. There also maybe some early starts and late finishes during the Games. Volunteer roles are varied so the length of your involvement will depend on the role you have been assigned. If you have any specific needs in regards to your roster, please ensure this is discussed during your interview.
Why do I need to attend training?
Training is essential to ensure you have the necessary skills and information to perform your assigned role effectively and safely.
Training may be more extensive for some roles. Further information and individual training schedules will be communicated to successful volunteers after their role has been accepted.
Do I have to participate in training?
Volunteer training will consist of induction training, role specific training and venue specific training. Training is mandatory for all volunteers.
When will training take place?
Volunteers will be provided with a choice of training dates and times (where possible).  If an unforeseen circumstance occurs and you cannot attend a training session an on-the-job training session will be scheduled just prior to your first shift.
Further information and individual training schedules will be communicated to successful volunteers once their role has been accepted.
What uniform is required?
The 2021 AMG volunteer uniform will consist of a shirt and hat. Volunteers are required to supply their own black bottoms and closed in shoes.
When will I collect my uniform from?
Uniforms will be distributed from September 2021. Further details will be communicated to successful volunteers once their role has been accepted.
Accommodation and Transport
Will accommodation and transport be provided for volunteers?
Unfortunately we are unable to provide accommodation or transport for volunteers, so to be considered for a volunteer role you must have your own accommodation and transport to get you to training, and uniform and accreditation distribution before the Games, as well as to your pre-Games or Games-time shifts.
Will volunteer specific car parking be provided for my shifts?
Unfortunately, parking cannot be guaranteed at Games venues due to limited capacity. Further information regarding parking and transport options for Games venues will be provided at your venue training. We are also unable to reimburse parking costs accrued. We strongly encourage the use of public transport wherever possible.
Police Vetting and Background Check
When and why are security background checks conducted?
Security checks are very important to ensure a safe and secure 2021 AMG for everyone involved. Therefore, workforce including volunteers may be asked to undergo a security background check.
Code of Conduct and Privacy Policy
Where can I find the Code of Conduct and Privacy Policy?
You are able to access these documents during the online application process. You must read and agree to the Code of Conduct and the Privacy Policy to complete your application.
If you still have questions which have not been answered by our FAQs, please email the 2021 AMG Workforce Coordinator at amg.volunteer@unisport.com.au.
Stay up to date
Receive all the latest Australian Masters Games news delivered direct to your inbox.