Rugby League
Overview
DATES
Saturday 7, Tuesday 9, Wednesday 11, Friday 13 October 2023
TIMES
9.00am – 3.00pm each day
Games Entry Fee
VIP Gold entry fee $125 per person
Aged 70+ $110 per person 
(the above entry fees will increase to standard pricing of $155 and $145 respectively as at 1 August 2023)
Please note: All transactions are subject to a PayPal charge (1.5% of total amount due +$0.30).
Further details available in the Games Entry Terms & Conditions. 
Sport Entry Fee
Masters Tackle $50 per person
Masters Tag $50 per person
Last Updated: 09/11/2022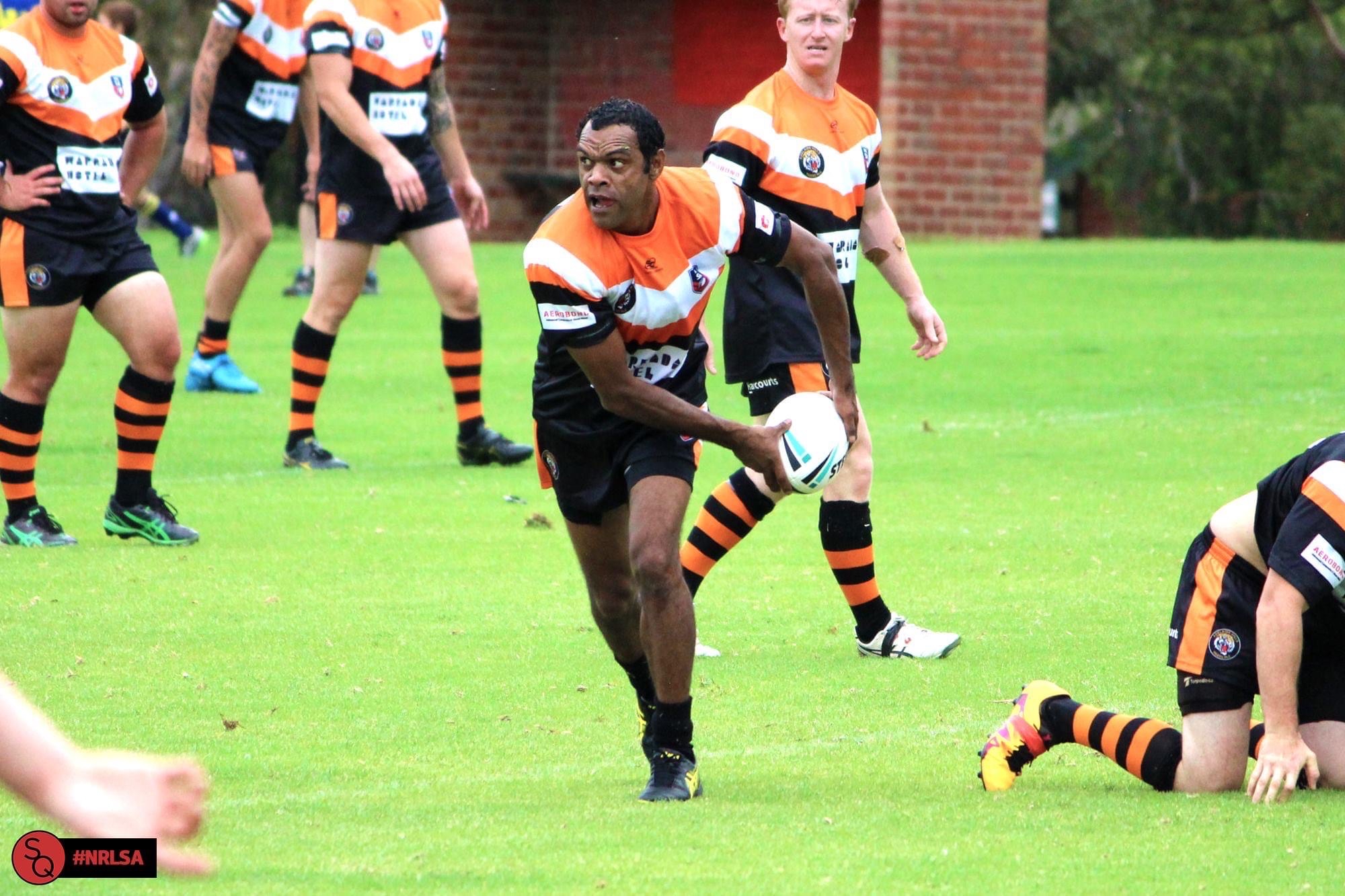 ENTER RUGBY LEAGUE NOW!
Age Requirements
Age determined at 31 December 2023
Minimum age 35+ years
Age Groups
Tackle – 35+
Tag – 30+
Divisions
Masters Tackle 35+ Male & Female
Masters Tag Mixed 30+ Male & Female
Squad Size Requirements
Minimum: 12
Maximum: 20
Number of Participant Requirements
Minimum number of teams required to conduct competition: 12
Mitchell Park Community Sporting Club
139 Bradley Grove, Mitchell Park SA 5043
Anembo Park Sports and Recreation Association - Mt Barker
North Terrace, Mount Barker SA 5251

Additional Information
Teams will be required to bring a scorer and sports trainer
Contact NRLSA for further information
Rules
The competition will be conducted under the  NRL Masters Rules
2023 Australian Masters Games Enquiries
Stay up to date
Receive all the latest Australian Masters Games news delivered direct to your inbox.