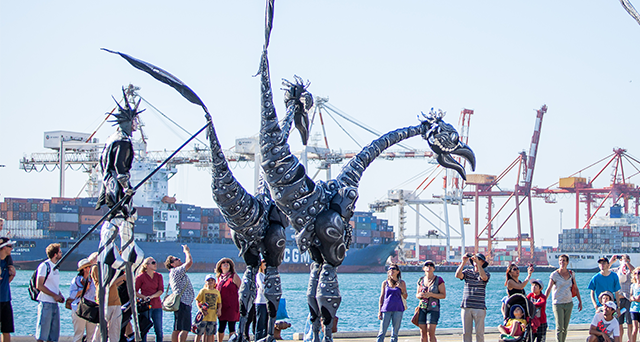 Fremantle is the most eclectic and spirited seaside destination in the world.
Fremantle is Perth's Old town. It's a maritime city with spirit and soul, full of vibrancy, colour and culture. Chart a course through a coalescence of festivals, museums, UNESCO World Heritage, hundred year old markets and a soundtrack of sails and rigging in the sea breeze.
Experience an otherworldly collision of musical and creative culture, and world class food and wine. Meet local characters who will lead you on adventures through historic streets, hidden laneways, and salty ports on your way to Rottnest Island.
It's an adventure not found elsewhere in Australia: Swim at a beach in the middle of the city and have a cocktail brought right to your sun lounge, then weave your way through boutique shops, small bars and street art in the middle of one of Australia's biggest heritage listed precincts.
Got to www.visitfremantle.com.au to plan your visit now.
Stay up to date
Receive all the latest Australian Masters Games news delivered direct to your inbox.