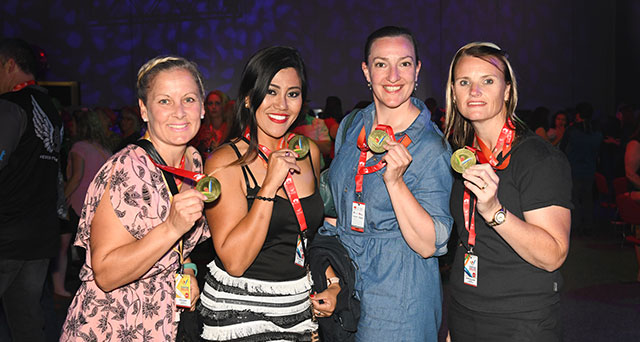 Adventure awaits for our 2021 Australian Masters Games participants, not just on the sporting arena, but also on the dance floor, in the vibrant city laneway bars and eateries and in nature's playground.
The Australian Masters Games is renowned for its social program, almost as much as the sports. And 2021 will be bigger and better than ever before, and totally different to what you've experienced previously.
We'll have all your old favourites including the Games Village and parties to light up Perth, but the social program will also have a unique West Australian twist. So if a beach BBQ, wine tasting at a vineyard or a selfie with a quokka is more your style, then we've got you covered. You can choose your own social program adventure in Perth!
Watch. This. Space. Plenty of news on the Games social program will be coming soon!
Stay up to date
Receive all the latest Australian Masters Games news delivered direct to your inbox.