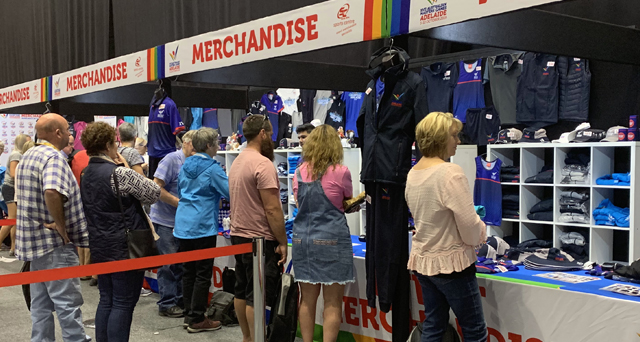 Did you even go to the Games if you don't have the event merchandise to prove it? For many of us a souvenir Games medal is out of reach, so this is the next best thing!
The Australian Masters Games has partnered with Sports Centre to bring you a range of good looking, great wearing, 2021 Australian Masters Games merchandise.
Sports Centre is an Australian owned company specialising in garment manufacturing and supply, graphic design, embroidery, digital printing, sublimation and screen-printing, as well as the provision of assorted merchandise.
They delivered a fabulous range at the last Games in Adelaide in 2019, and we are looking forward to sharing details of the 2021 merchandise range right here in the lead up to the event so you can style it up at and after the Games.
And if you need some help in sorting your team uniforms, feel free to get in contact with the friendly team at Sports Centre today.
Contact us
Stay up to date
Receive all the latest Australian Masters Games news delivered direct to your inbox.