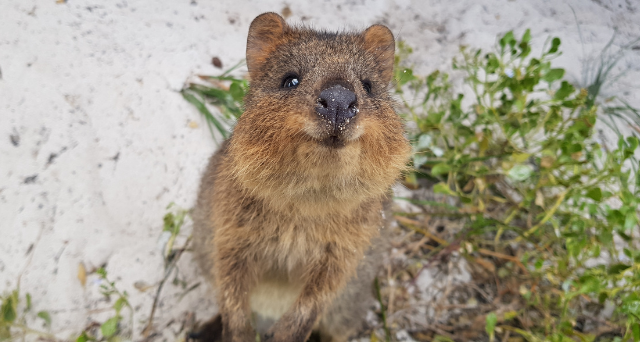 Games Mascot – Rokka the Quokka
The quokka, native to Rottnest Island, is not only the world's happiest animal, but also your official Games mascot. 
Darlings of social media and the subject of countless 'selfies' on Rottnest Island, this small marsupial seems to wear a perpetual smile, making it the perfect mascot for 'Play Time in Perth'.
Thank you to Toni and Ruth who named our mascot, and each won a day trip to Rottnest Island.
Competition terms and conditions here.
Stay up to date
Receive all the latest Australian Masters Games news delivered direct to your inbox.